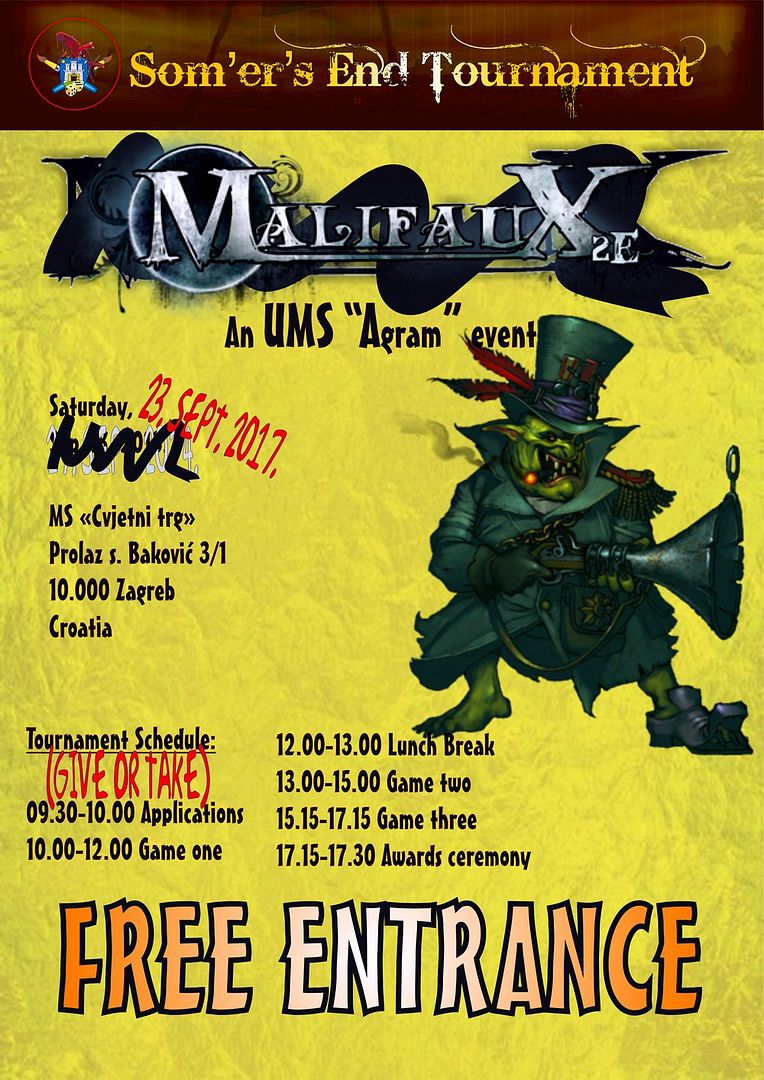 Rules:
M2E
unlimited pool, fixed faction
50SS crews
Generalship - TP - (0-9pts):
win - 3 pts
draw - 1 pts
defeat - 0 pts
tiebreaker is the number of VP.
Strategies and Deployment from Gaining Grounds 2017. Schemes will be provided by the TO at the start of the tournament
Painting (0-4,5pts):
bases - 0,5pt (flock), 1pt (detailed)
painting - 1,5pts (3 colours), 2pts (drybrush), 2,5pts (shading, layering etc..)
overall (all figures painted by the player!) - 0,5pt (neat and precise, wysiwyg), 1pt (extra details and/or conversions)
extra 1 point for using a crew never before used
extra 2 points for using a fully painted crew never before used
for more info, contact me through PM!!
SEE YOU THERE!!
_________________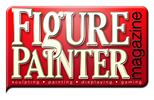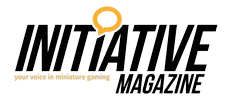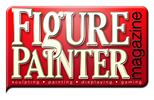 5th overall - Iron Painter 2015
Random Schmuck - Iron Painter 2015
2nd place Open category Infamy Miniatures 2013 @ Wamp
2nd place Wyrd 2013 @ Wamp
5th overall Iron Painter VIII
Gift of Gab - Iron Painter VIII
3rd place Rotten Harvest 2011
Agram Arena Summer 2012
Malifaux Champion
Agram Arena Summer 2007 & 2009 & 2011
LOTR Champion