Agram Arena Summer 2015 Report
Andrija Jurišić, 20

th

July 2015
July in Zagreb is always time for wargaming extravaganza. UMS "Agram" has been organizing an annual event called Agram Arena Summer for thirteen years running. This year, we organized this event to stretch over two weekends, saturdays and sundays 9:00-19:00.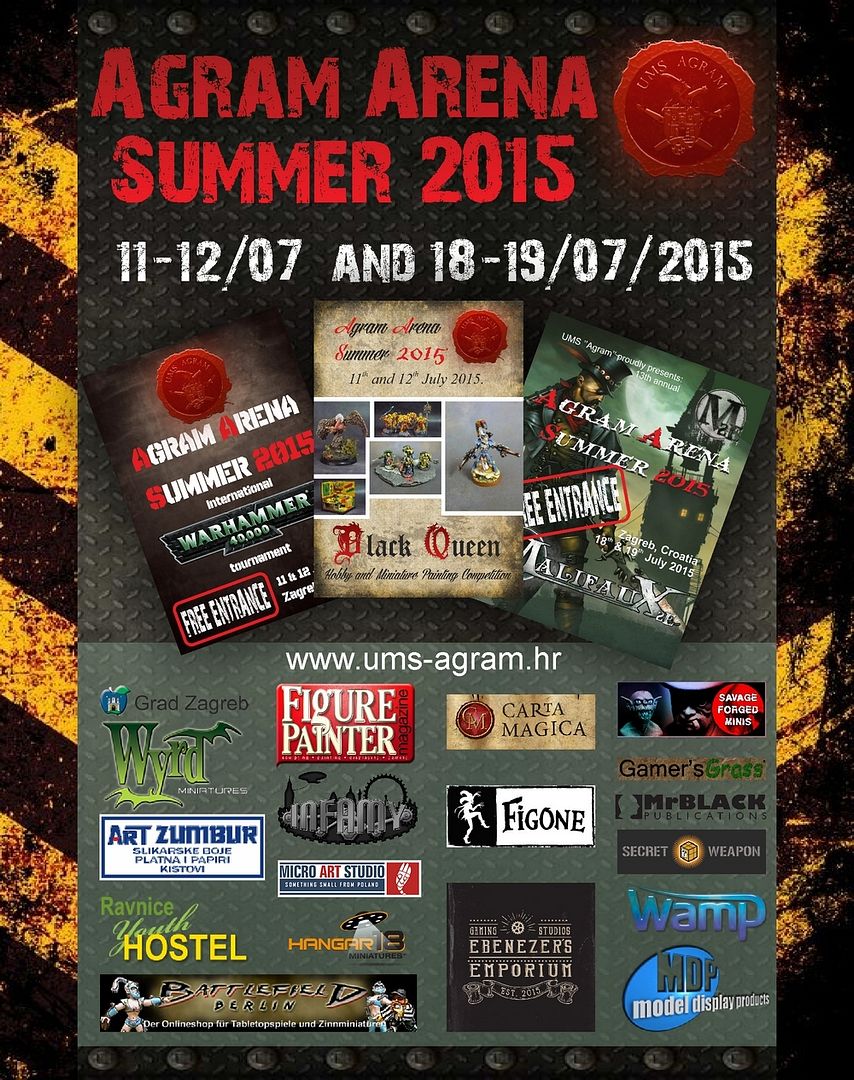 On July 11th and 12th as the first part of Agram Arena Summer, UMS "Agram" organized two parallel competitions, an international Warhammer 40.000 tournament and Black Queen Hobby and Miniature Painting competition. Players and painters from Croatia and many neighbouring and not-so-neighbouring countries like Slovenia, Germany, UK and Poland attended this year's competition.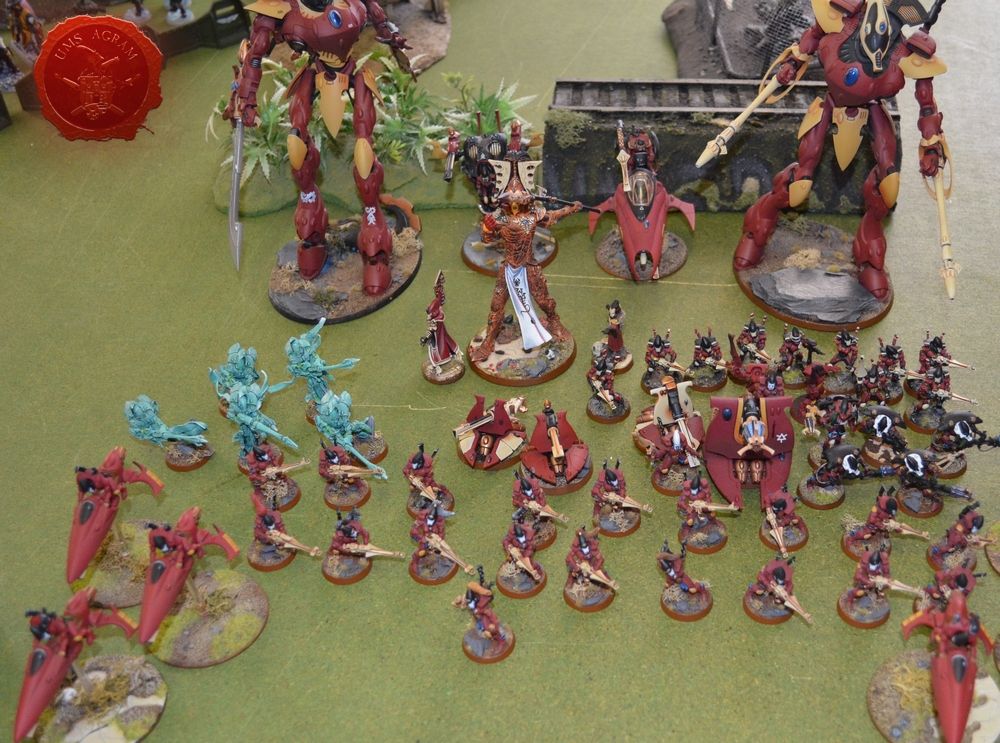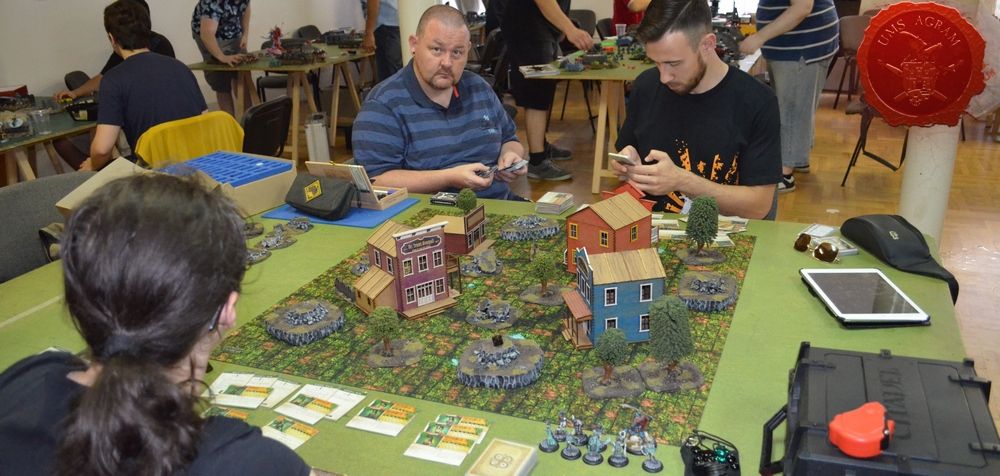 Frederic "Athenys" Eysell from Germany and one of the main 40k referees on the last European Team Championship (ETC 2014):
First of all, I like to thank the Club UMS Agram for hosting the event and supplying so many (and high quality) prices. The (free!!!) catering was good as always and there was enough to drink for everyone and all the time- Really outstanding! The tables this year had more terrain and I never felt , that it was placed in a bad way or that they weren't enough Line of sight blockers. The schedule was pretty good and I never felt to be in rush. Pauses were reasonable and so were the game lengths.
Aljoša Sodec, SLO:
Naturally thanks to the organizers, the tournament was really fun, was very fluid, cold drinks and good atmosphere.. so what could one ask for more? and yet you guys also threw in consolation prizes. So yeah definitely going to be back next year (even if there won't be any prizes), plus we'll try to nag other Slovenians to come with us
Final Results of the 40k tournament:
1. Frederic Eysell, GER
2. Domagoj Mitrović, CRO
3. Ivan Katić, CRO
Best Painted Army: Frederic Eysell, GER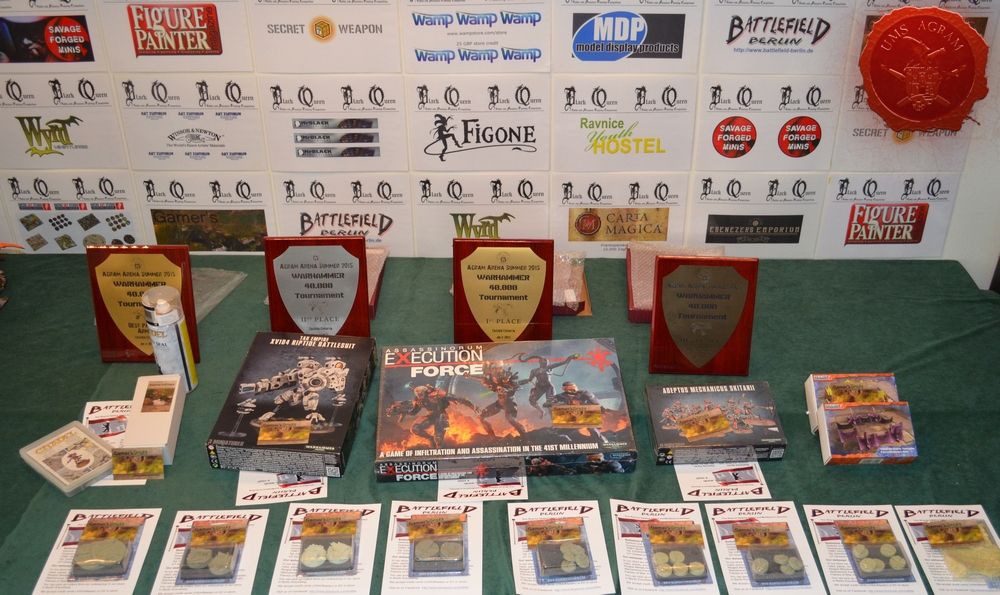 While the battle in the 41st millenium raged in one part of the hall, the other was reserved for the more quiet part of the event - the painting competition. It was judged by our pannel of judges over several categories, and as usual, all of our visitors and participants could decide one of the prestigious awards - the People's Choice Award.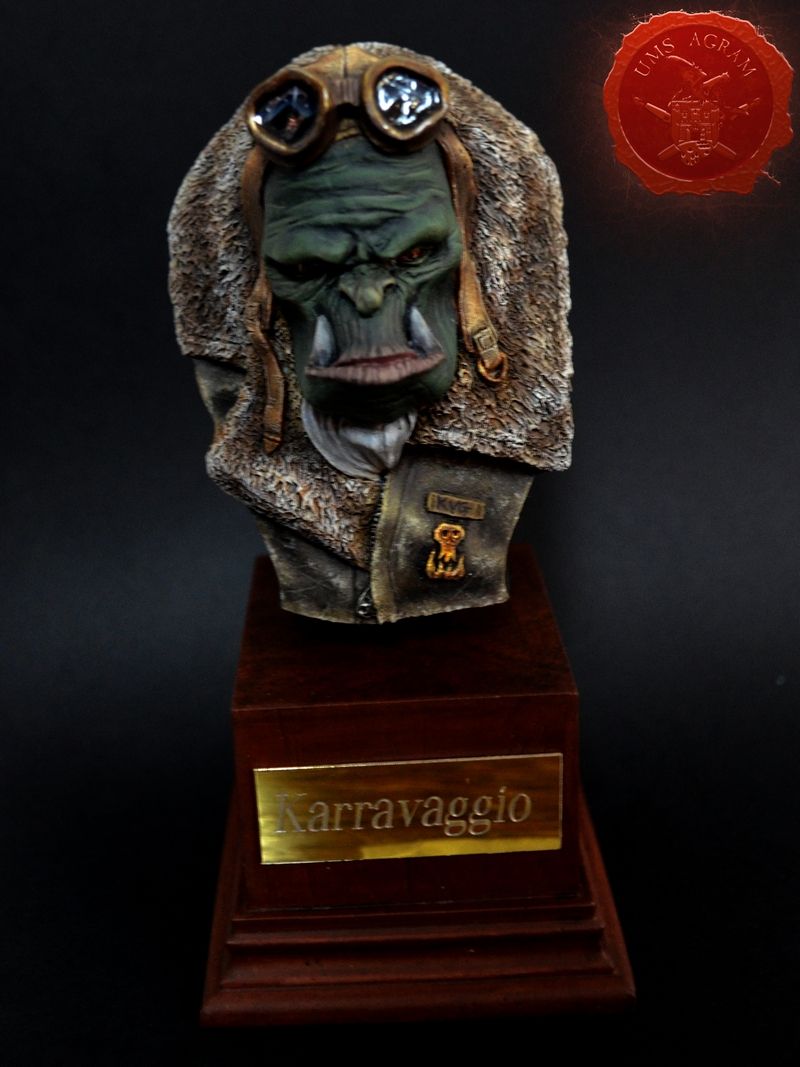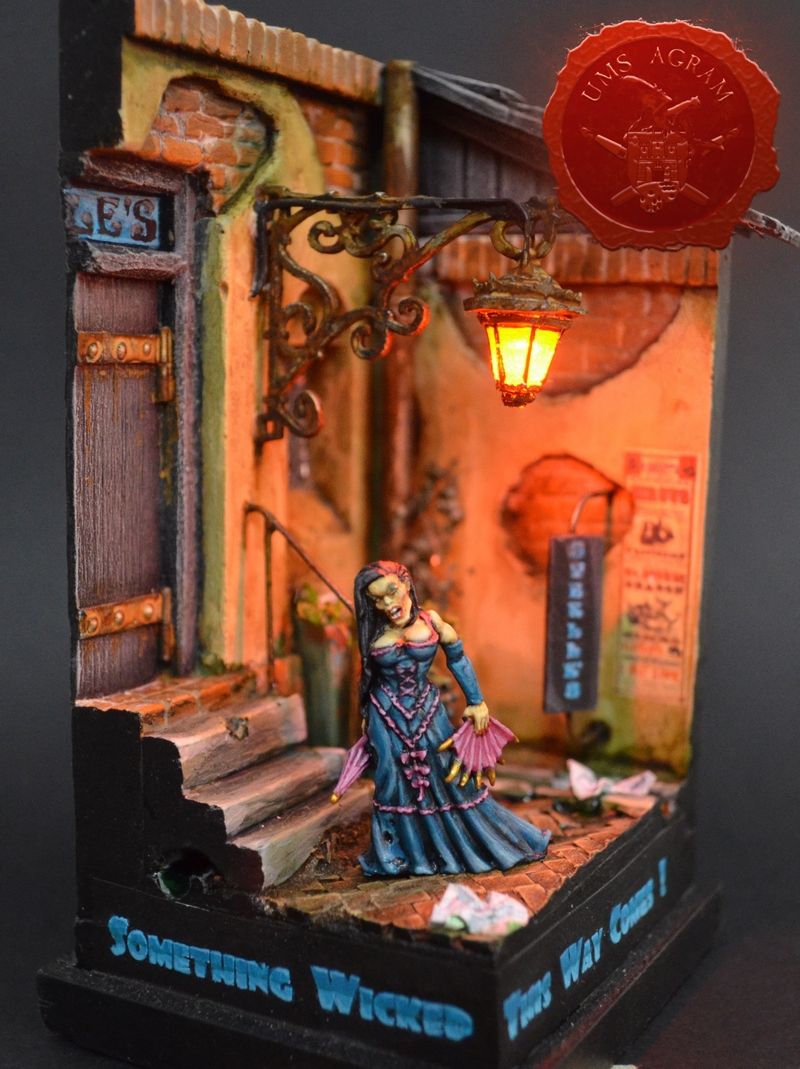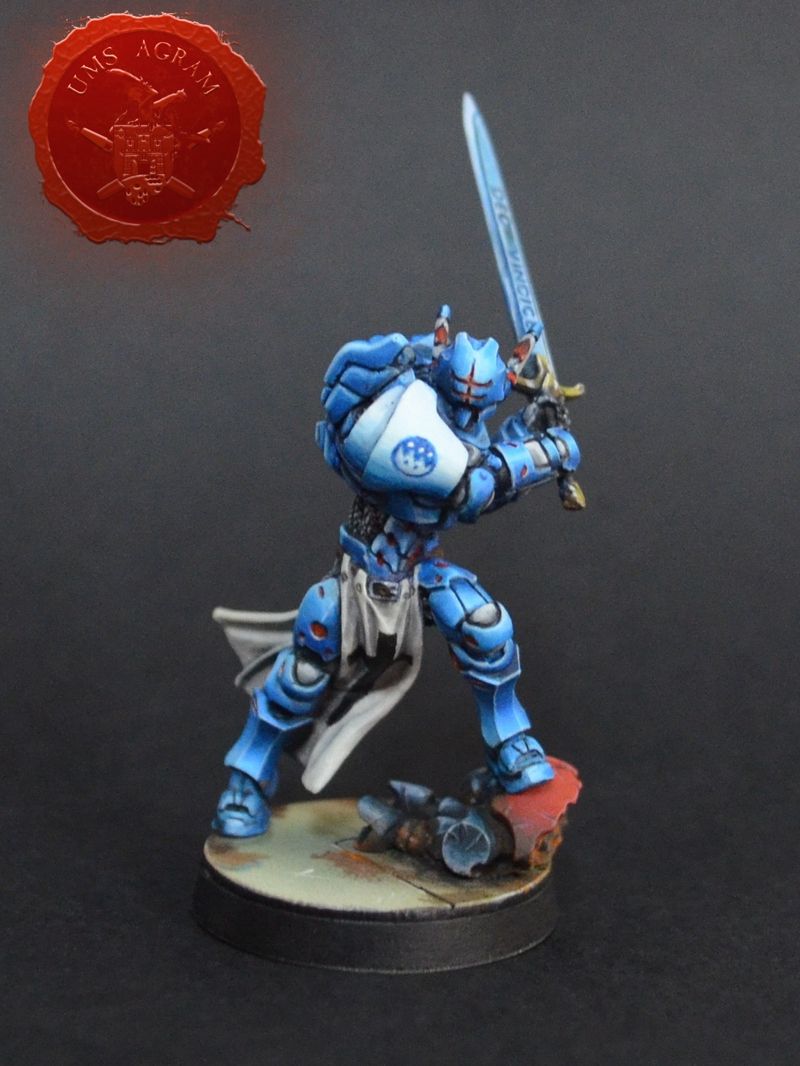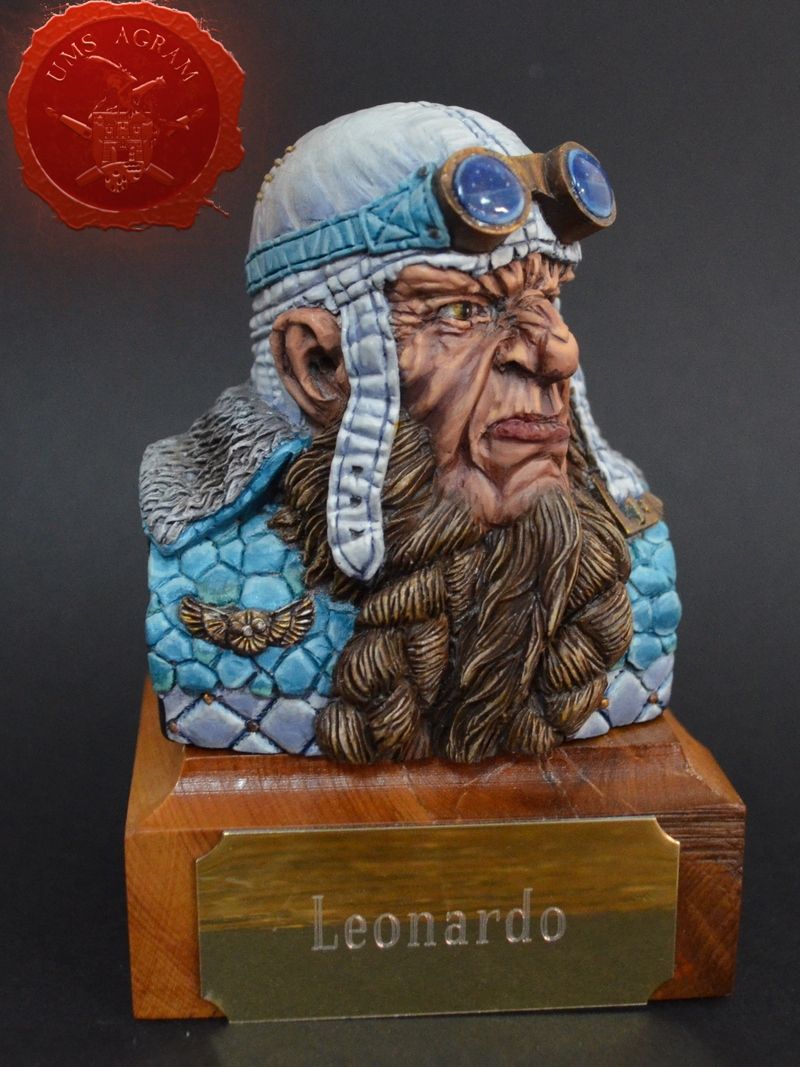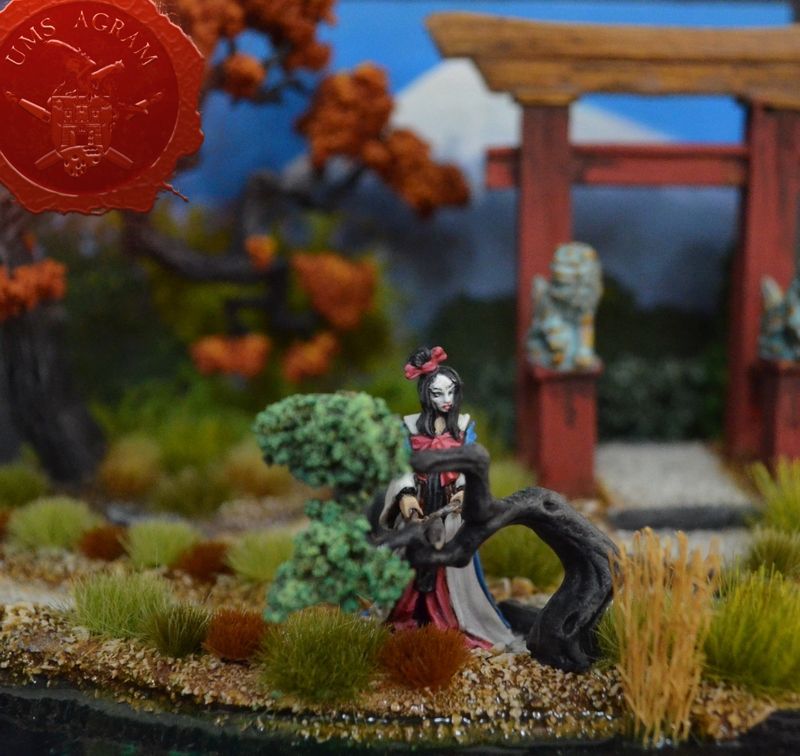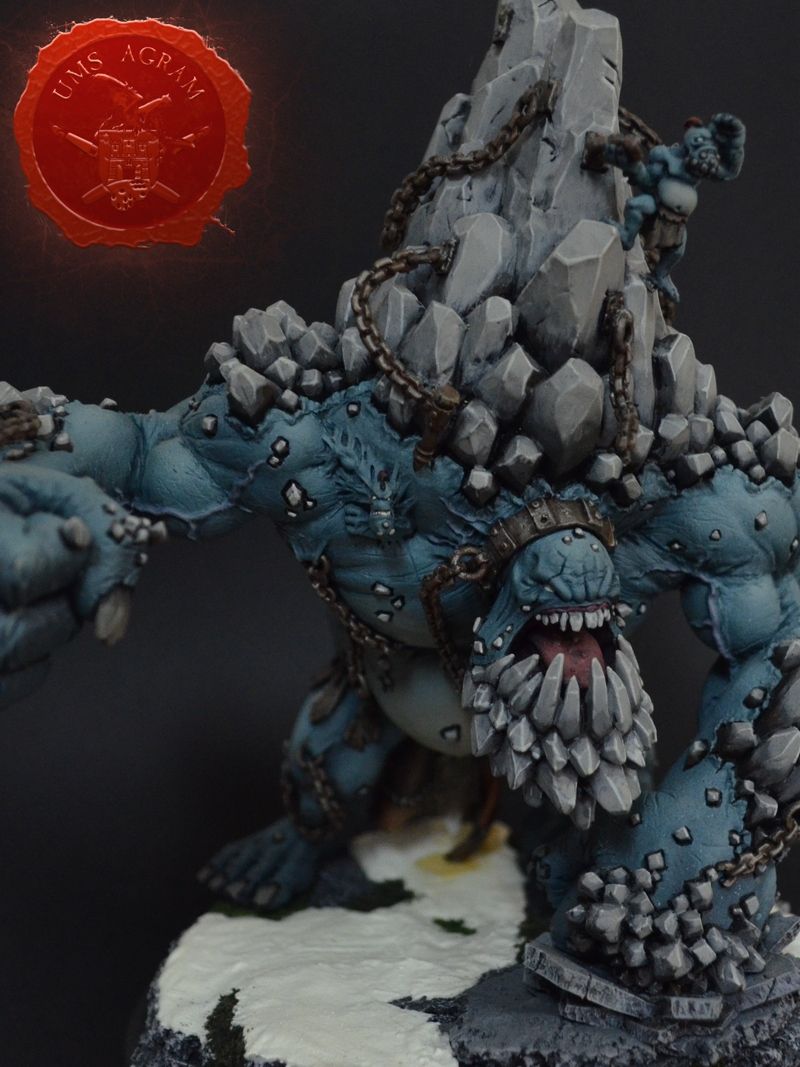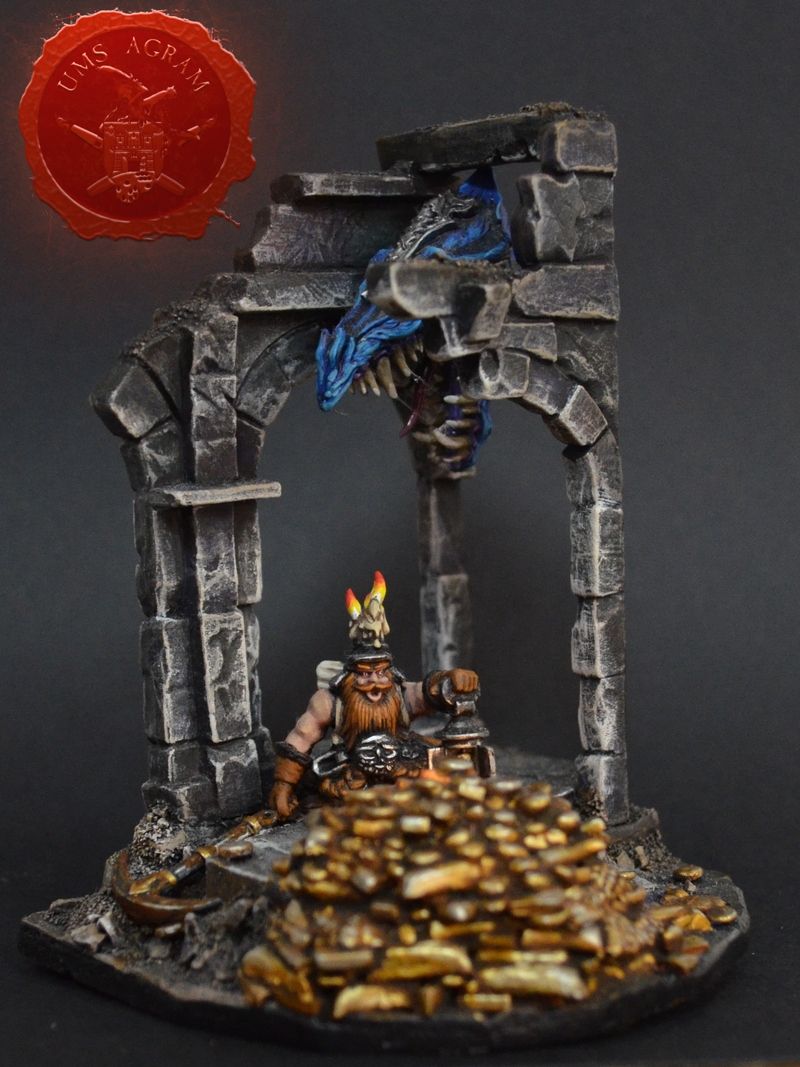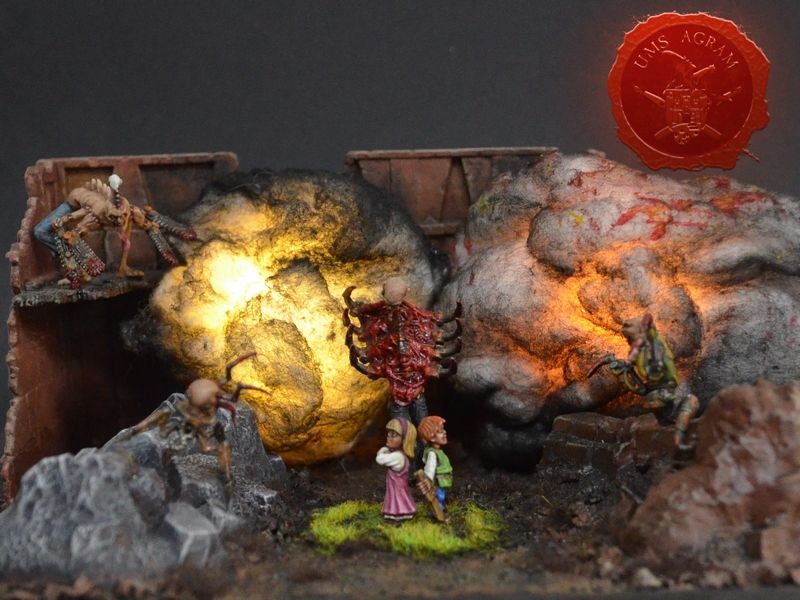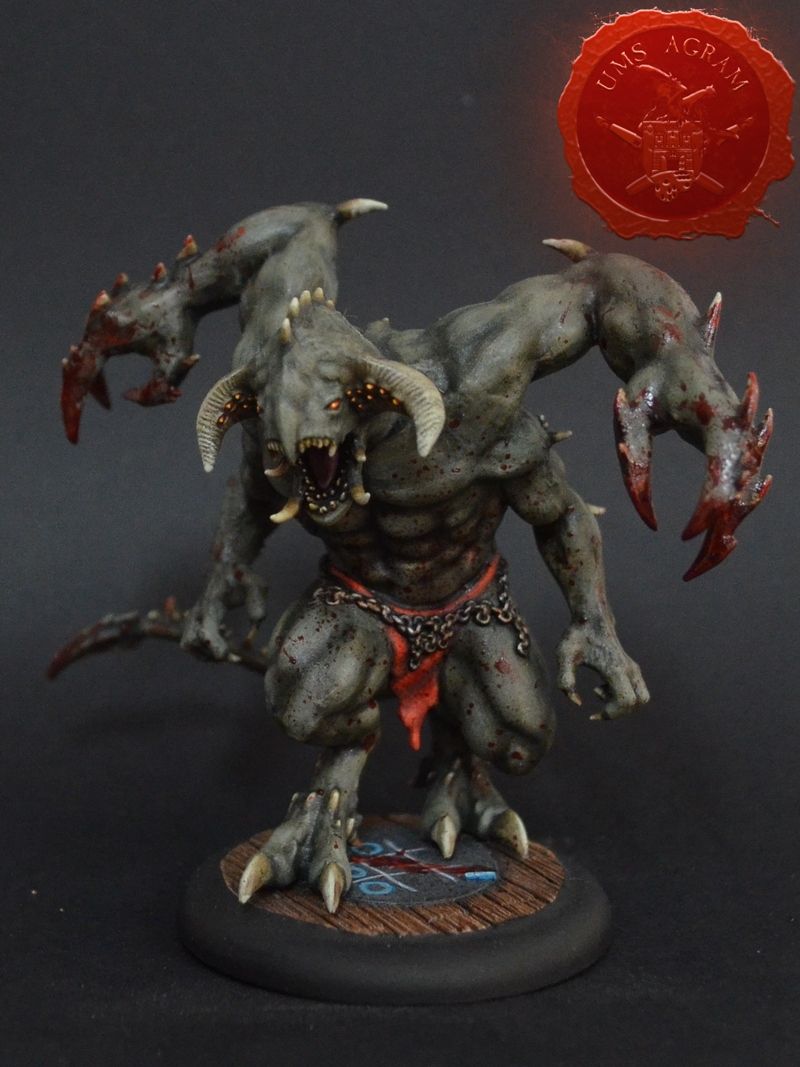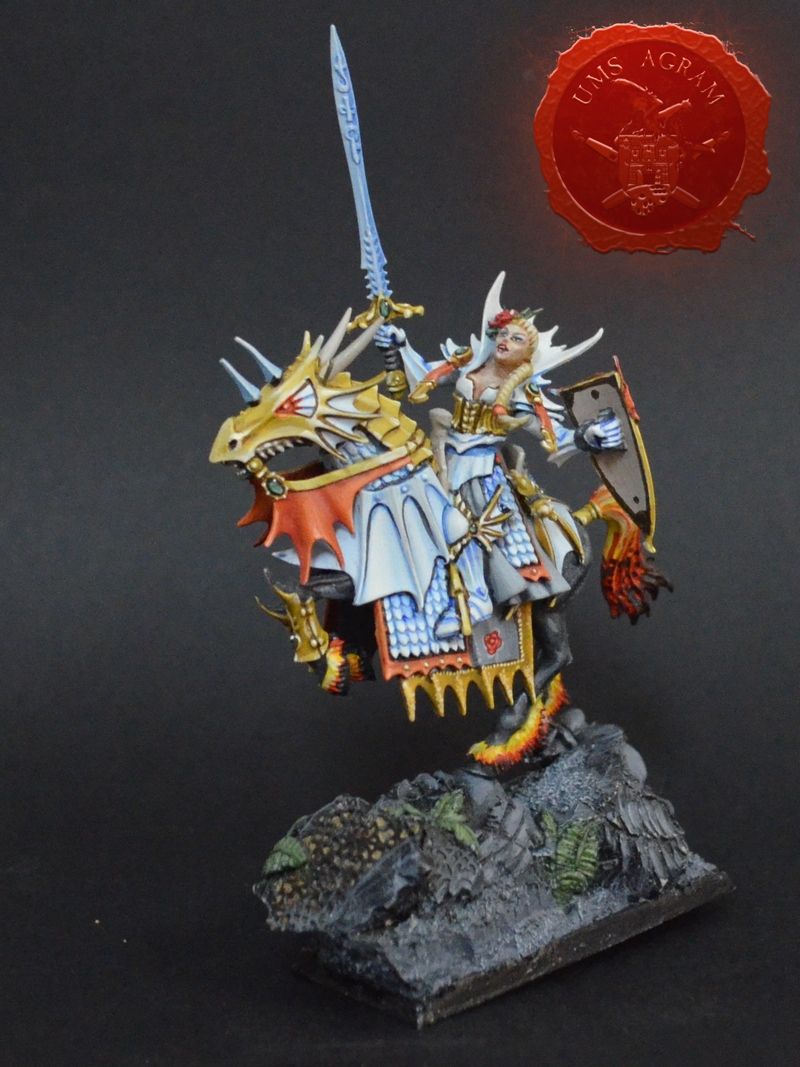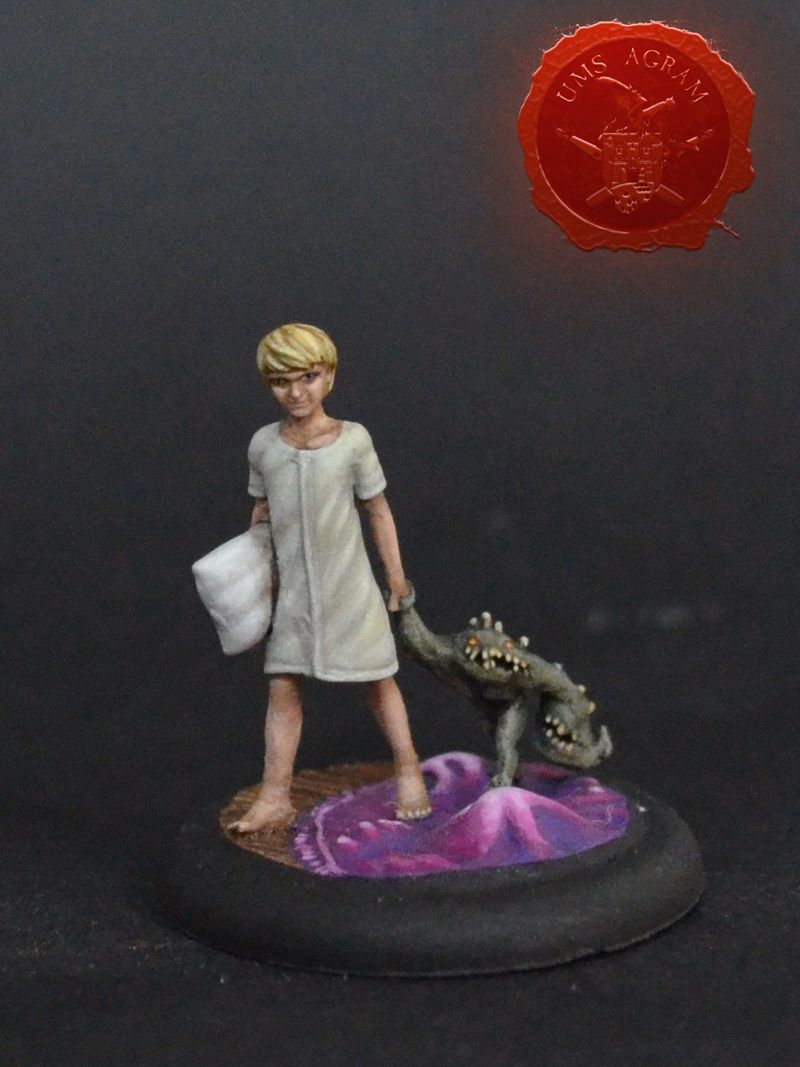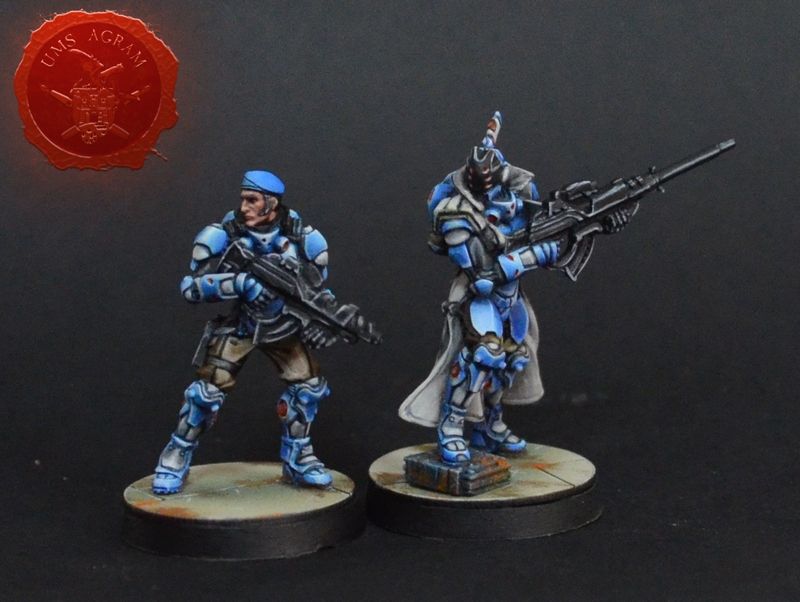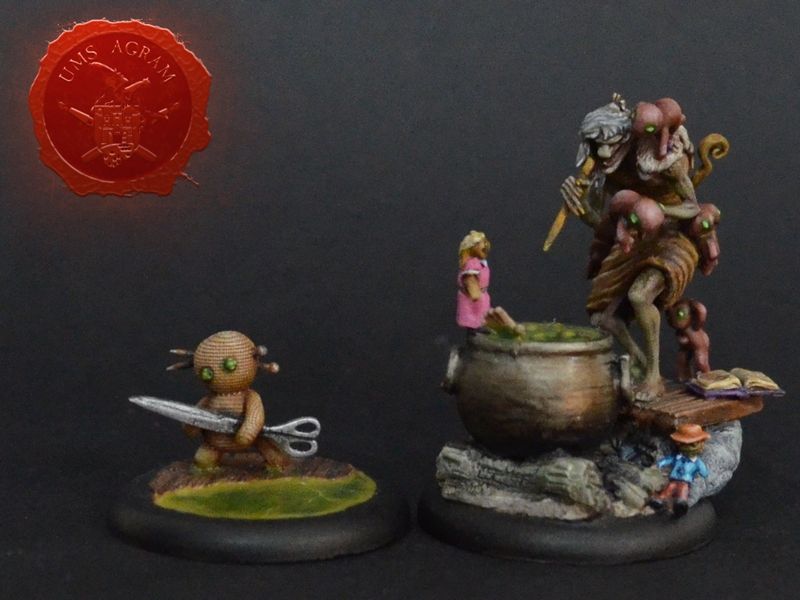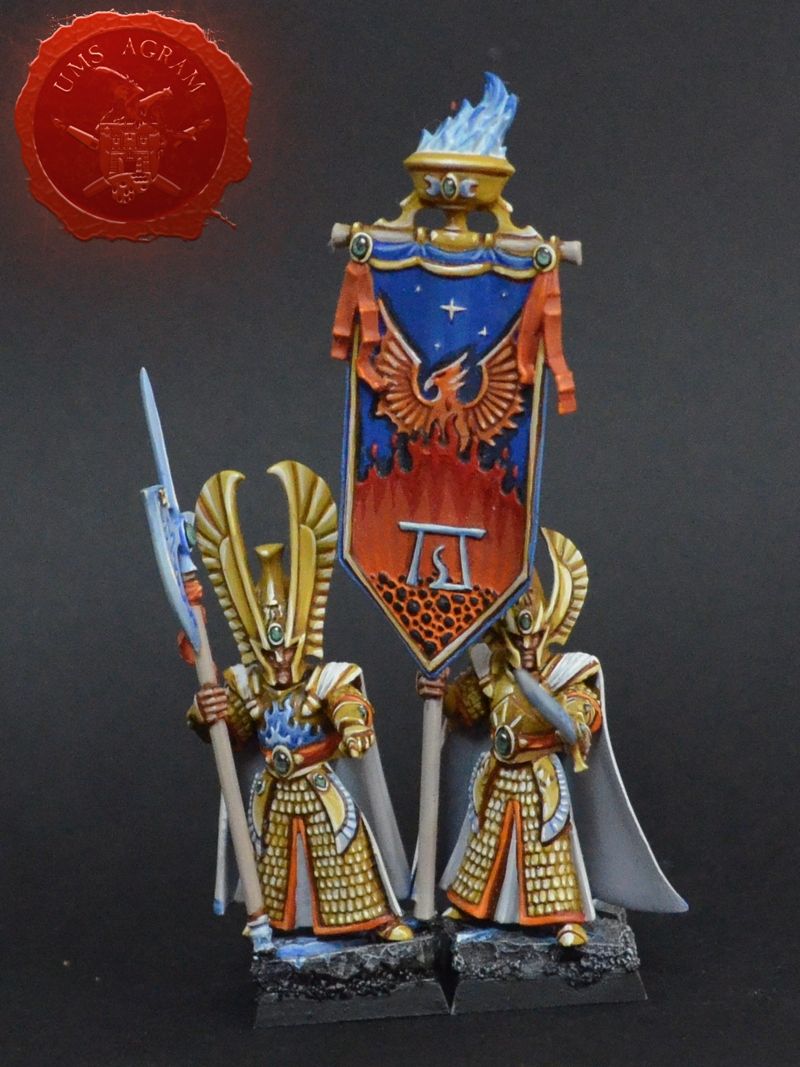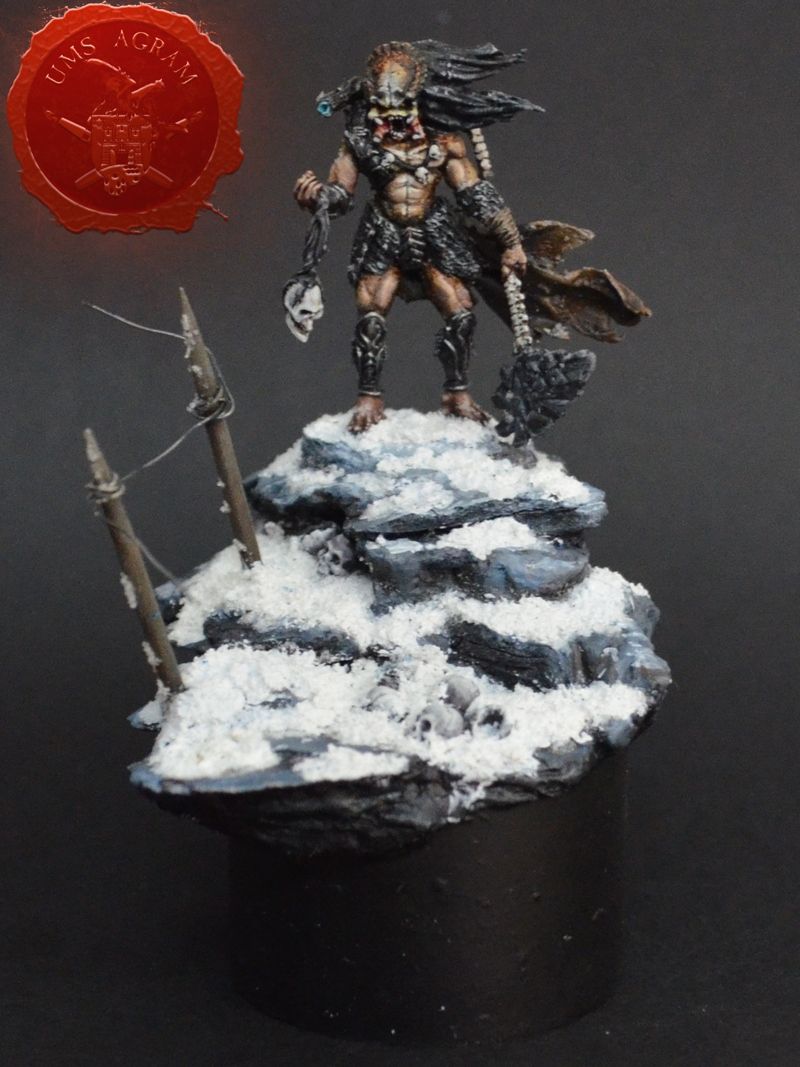 Final Results of the Black Queen Hobby and Miniature Painting Competition:
Single Miniature:
1. Wojtek Tekielski, POL
2. Ana Polanšćak, CRO
3. Norman Ealand, UK
Large/Mounted Miniature:
1. Wojtek Tekielski, POL
2. Domagoj Mitrović, CRO
3. Ana Polanšćak, CRO
Unit/Squad:
1. Mario Ogrizek-Tomaš, CRO
2. Wojtek Tekielski, POL
3. Ana Polanšćak, CRO
Open
1. Norman Ealand, UK
2. Marko Paunović, CRO
3. Adam Parkhouse, UK
Diorama/Duel
1. Marko Paunović, CRO
2. Norman Ealand, UK
3. Wojtek Tekielski, POL
Best of Wyrd
1. Marko Paunović, CRO
People's Choice
1. Miljenko Jurjević, CRO
Masterclass
1. Norman Ealand, UK
2. Marko Paunović, CRO
3. Mario Ogrizek-Tomaš, CRO
Wojtek Tekielski, Poland, better known as Viruk from the Whatthefaux site, who participated in the Black Queen Hobby and Miniature Painting Competition:
This year I had my second opportunity to take part in the Black Queen international painting competition organized by a Croatian club UMS Agram. I was unable to attend the event in person as I have a two-month old baby girl at home so travelling to Zagreb was out of question. However, the organizers were once again kind and flexible and I was allowed to send my entries in by post. I had some success last year but knew the competition wasn't going to be any weaker this time round. I prepared entries for 5 categories and... managed to place in top three in four of them! Two golds, one silver and one bronze is a great result for me. Almost as good as last year but then the competition gets tougher as more great painters develop their skills and take part in the event. Seeing pictures of other works, I feel more than happy with my result and feel motivated to come back stronger in 2016 (I really, really hope I'll be able to show up in person then). Being able to compete with fantastic painters from other countries is a great experience and I am very grateful for the opportunity. Great job UMS Agram, props to all the painters who took part in the competition and my special thanks go to the president of the club, Marko Paunovic. You put your heart and soul into running these events and as we can see from the pictures (both those of superb entries and those of happy participants), they are enormously successful!It took me a few days of hard work and painstakingly slow highlighting to paint Lord Chompy Bits (1st in Large/Mounted Miniature category). Painting the Dreamer was a different story - I finished most of him while watching... "Boyhood". It's a long movie and an enjoyable one but I just thought I'd share this curiosity here...
Norman "Normski" Ealand, the winner of the most prestigeous prize - the first place in Masterclass category, had this to say:
Travelling to Croatia to take part in the Black Queen Painting Competition was a great experience; the competition was run alongside the 40K Tournament which had a nice turn out. The Black Queen had over 50 entries and had some really stiff competition. Viruk, Guardian, Gujozec, Demonn and Sparks all offering some quality pieces that had me worried for a place in my chosen categories. So my wins were a nice surprise for sure. I would like to thank the whole UMS Agram Club for such a cool welcome and being an awesome bunch. I recommend the Black Queen to anyone wishing to take part and I am sure anyone wishing to travel to take part would be a welcome competitor to the contest. I would also like to thank all the sponsors for making the prize fund so diverse everyone walked awaywith awesome prizes. The whole event was run very well indeed and I congratulate the UMS Agram staff on such a good event.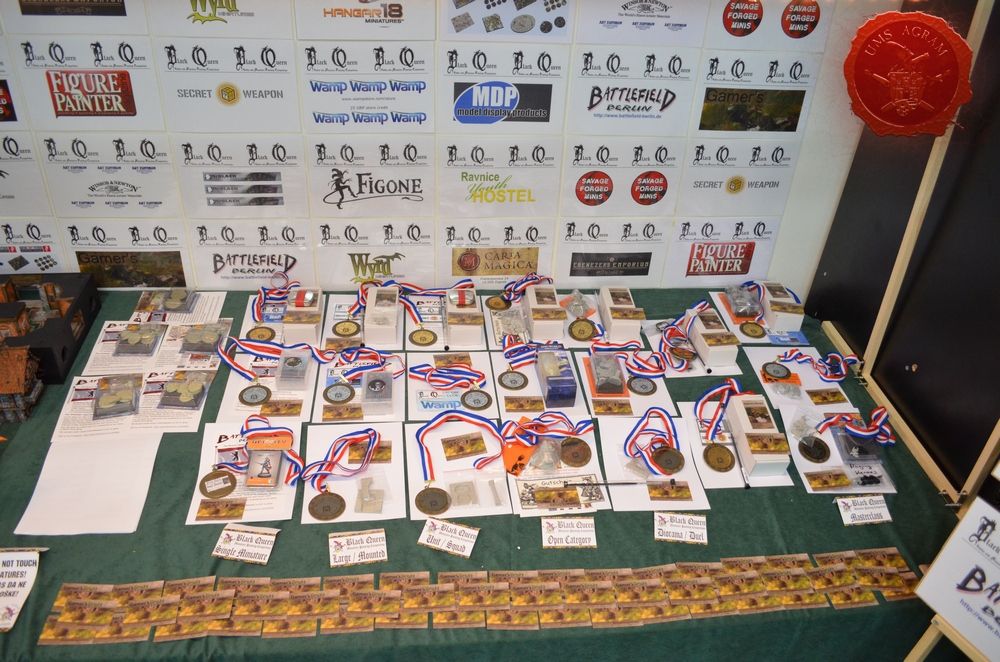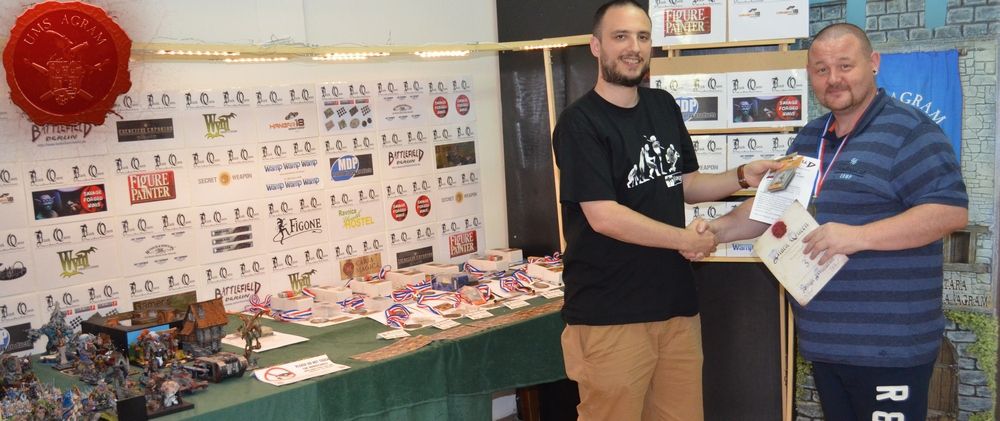 A week later, on July 18th and 19th, a third annual international Malifaux tournament took place. Parallel to this event, loads of demos of various tabletop wargames (like Flames of War, Warmachine/Hordes, Infinity, Warhammer 40.000) were presented as well as all of our programmes with special emphasys on our Library where visitors and competitiors could leaf through or read any and all of the books UMS "Agram" has.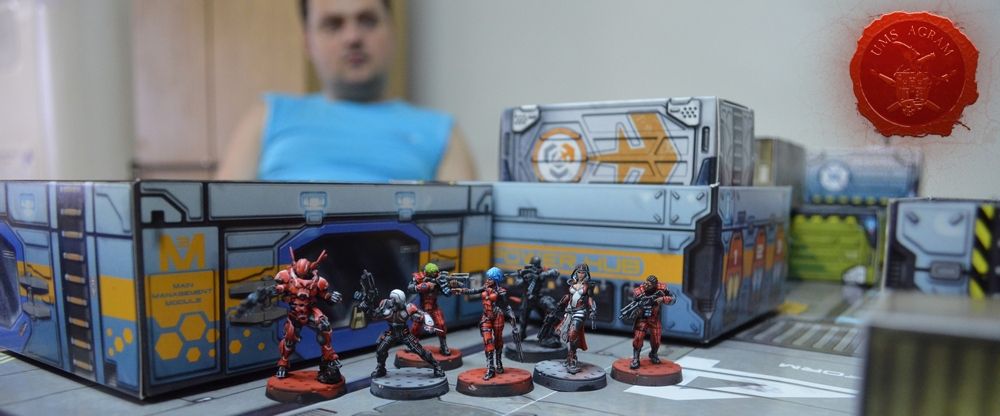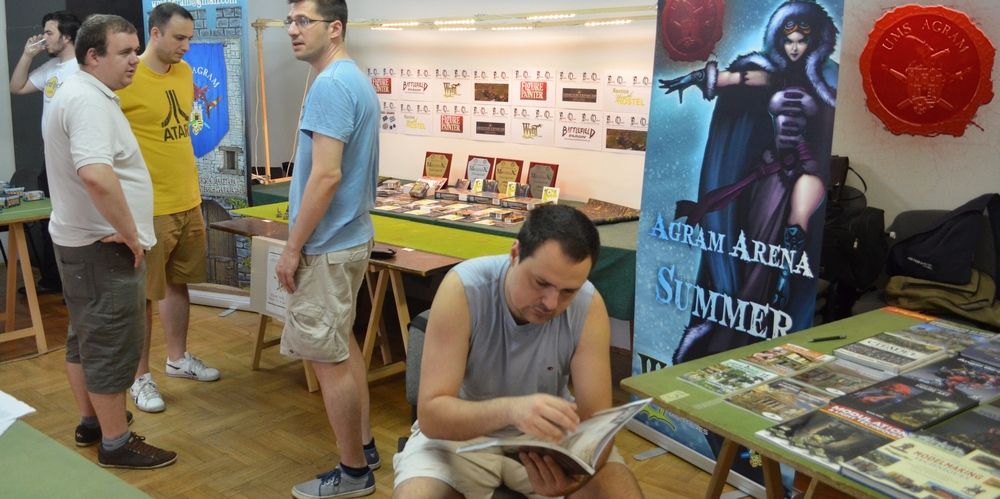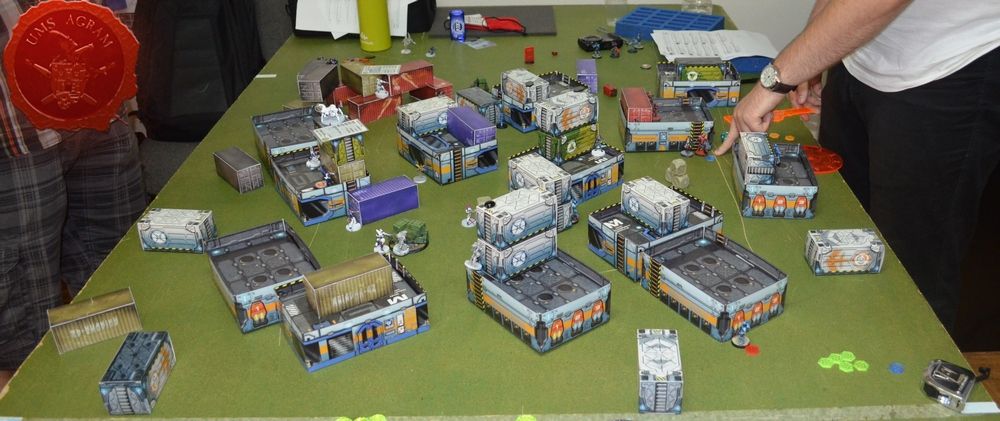 The Malifaux tournament consisted of three 40SS and three 55SS games upon which all the scoring was summed up along with the sportsmanship and painting results. The top two players got to play in the Grand Finale on a mountain top board for the win of the tournament and the rest fought it out for the rest of the placings in two multiplayer game with 5 players per board.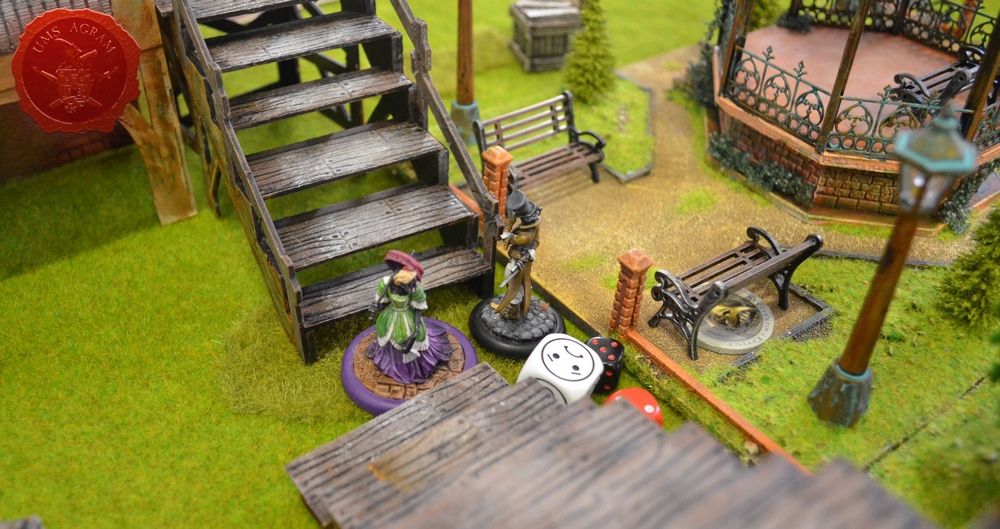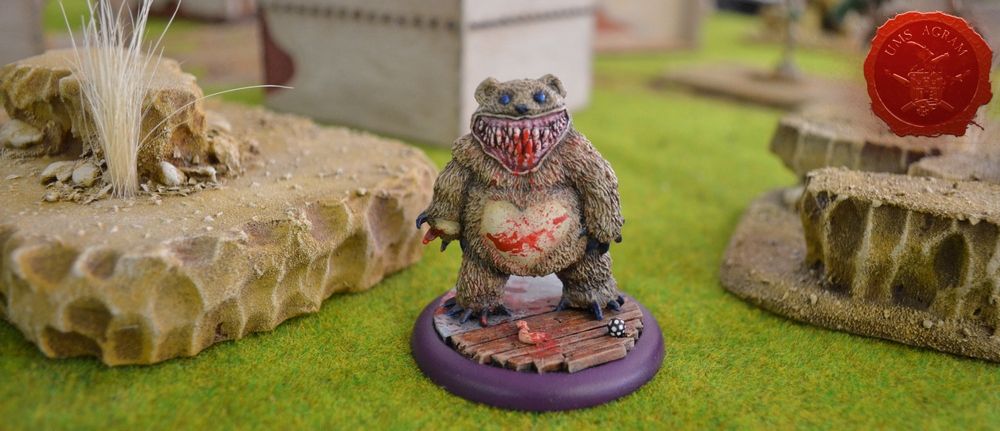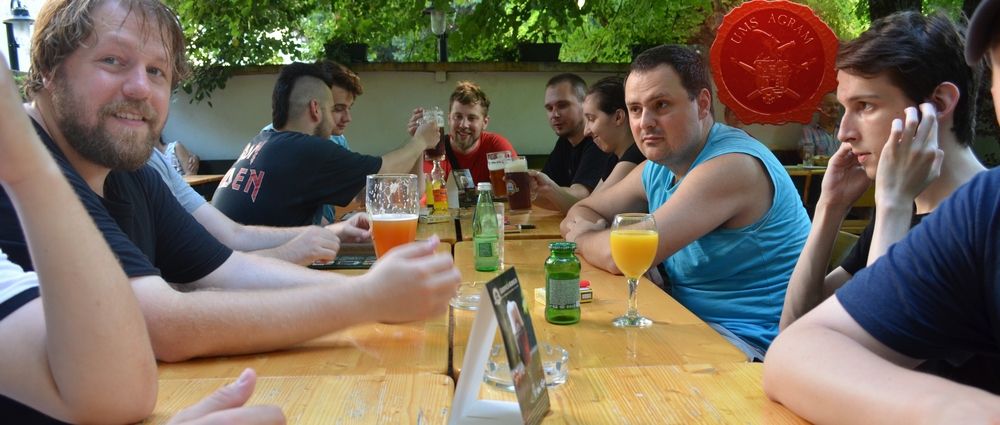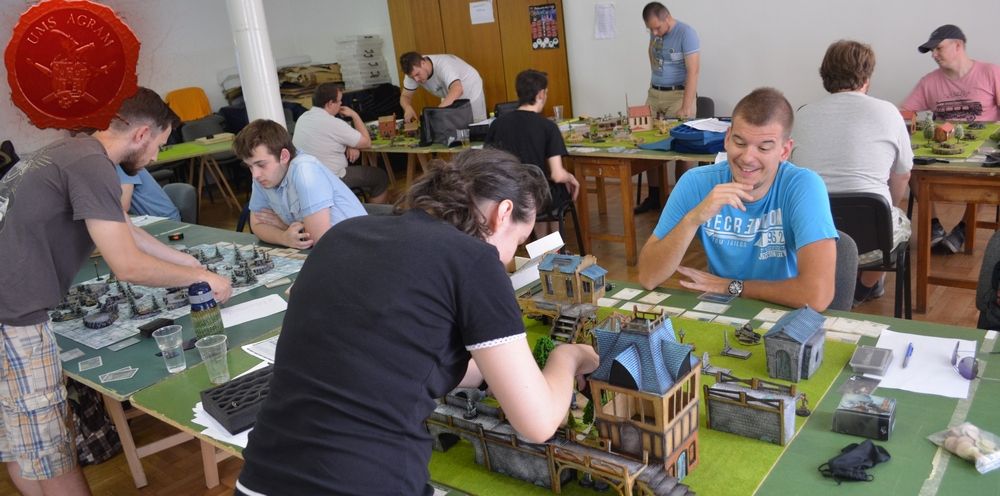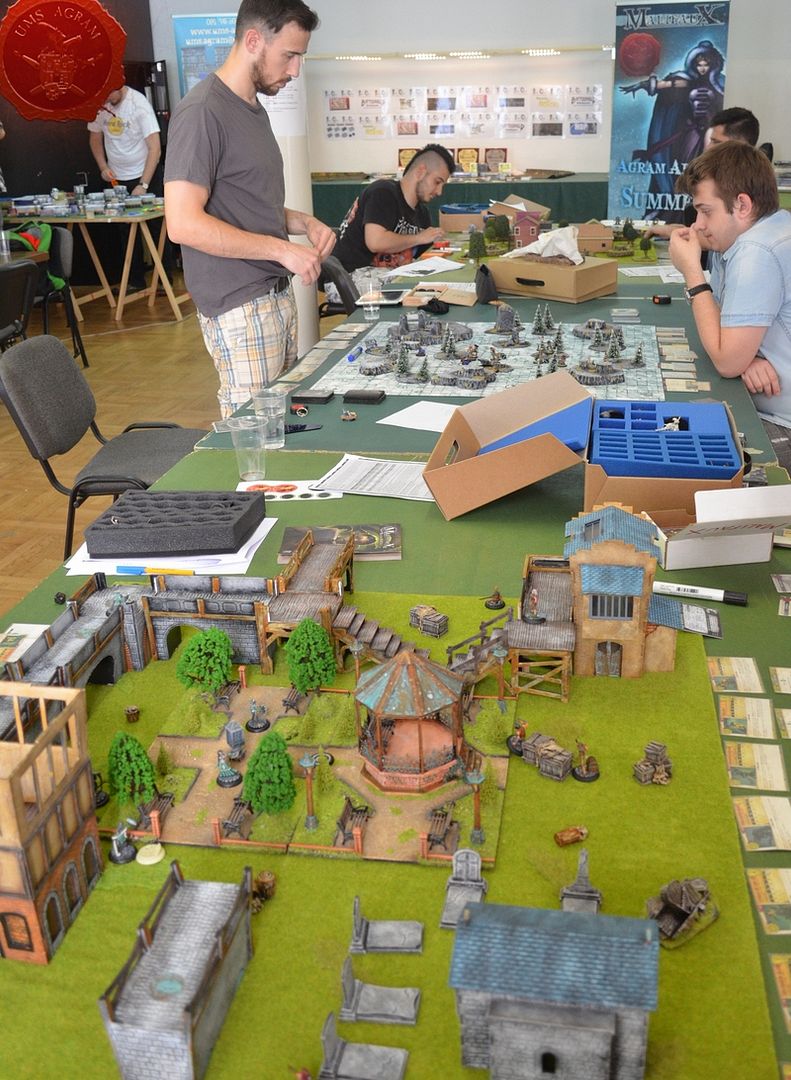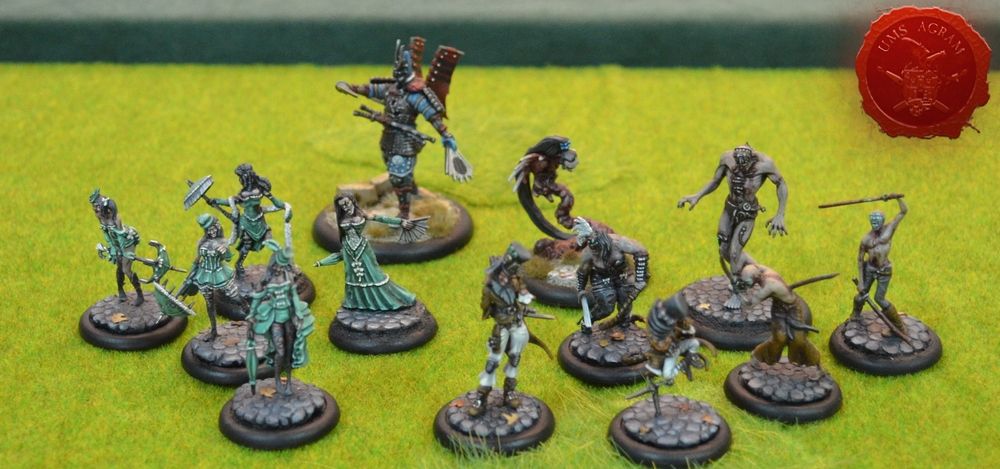 Final Results of the Malifaux tournament:
1. Andras Farago, HUN
2. Peter Csontos, HUN
3. Arpad Ronai, HUN
4. Petar Rimenov, BUL
5. Mario Ogrizek-Tomaš,CRO
Best Painted Crew: Ana Polanšćak, CRO
Best sportsmanship: Luka Kveštak, CRO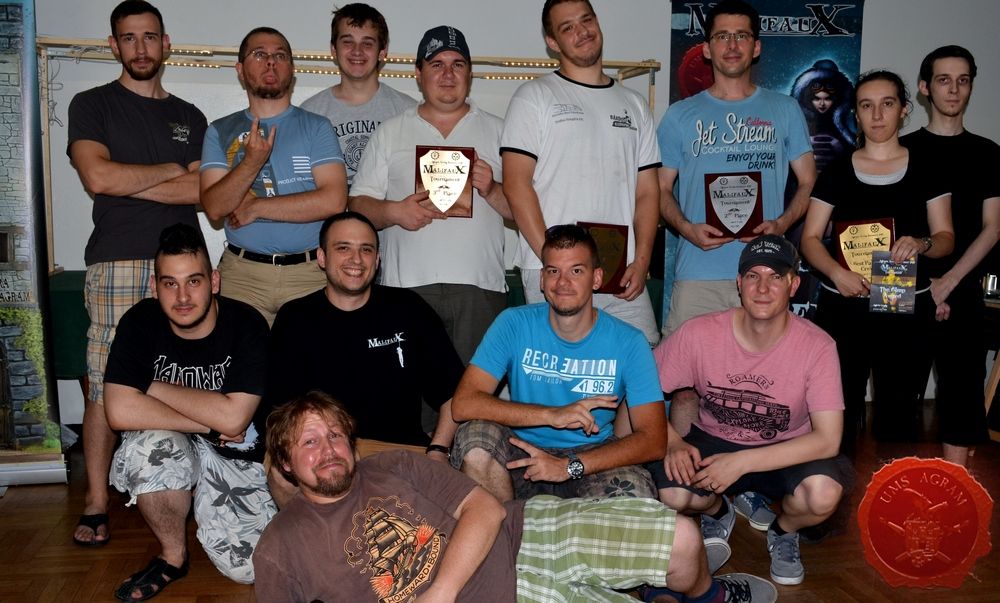 In the end, UMS "Agram" would like to thank the sponsors of this event for all the help and providing the prizes: City of Zagreb, Zagreb's Association of Technical Culture, Ravnice Youth Hostel, Carta Magica, Micro Art Studio, Secret Weapon Miniatures, Battlefield Berlin, MDP, Figone, Ebenezer'e Emporium, Savage Forged Miniatures, Infamy Miniatures, Gamer's Grass, Hangar 18 Miniatures, Art Zumbur, Wamp, Mr Black Publications, Wyrd Miniatures and, of course, Figure Painter Magazine for providing media coverage of this event!
See you next year!!
Latest articles
Latest battle-reports