Latest announcements
7

th

January 2020, posted by Marko Paunović in News
Our sincere appologies for not being able to show any photos. Our third party photo hosting site Photobucket is currently offline and experiencing difficulties.
14

th

December 2019, posted by Marko Paunović in Workshop announcements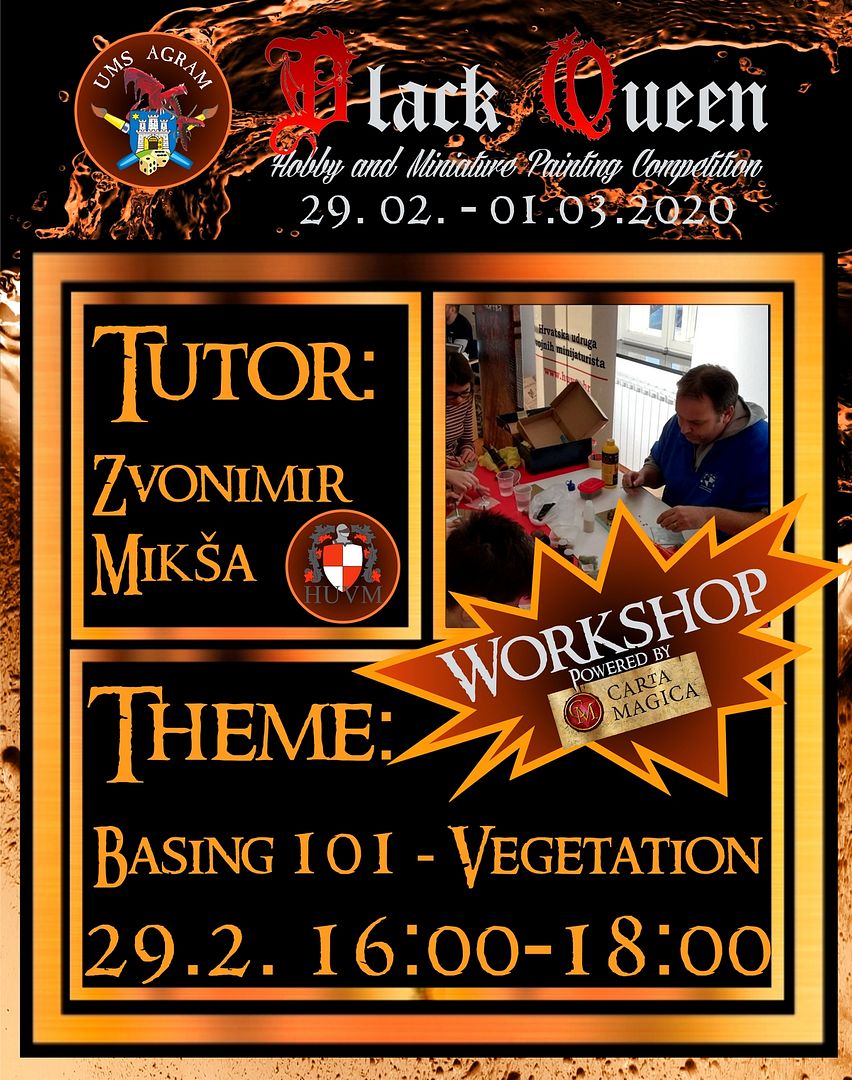 Powered by Carta Magica
Date and time: Saturday February 29 2020., 16:00-18:00
TUTOR: Zvonimir Miksa from HUVM
CONTENT:
The workshop will cover the process of making a simple base/terrain. The focus will be on recreating life-like vegetation where the tutor will show how to manufacture various types of vegetation from handy materials that are easily found and accessible.
LANGUAGE:
Croatian
ABOUT THE TUTOR:
ZVONIMIR MIKŠA – was born in 1978 in Zagreb. He is a ...
Read more about "Basing 101 - Vegetation Workshop @ Black Queen 2020"
Event date: 1

nd

March 2020, 10:00h - 1

nd

March 2020, 00:00h
30

th

November 2019, posted by Marko Paunović in Events
Do you have too many bits or figures you don't need?

Come to Black Queen 2020 on Sunday March 1 from 10:00 to 12:00 at Vladimir Horvat Gallery, Trg žrtva fašizma and take a look at the entries in the Miniature Competition and exhibits in our Exhibition of Miniatures and Tabletop Scenery, and exchange or trade your bits / figures for other bits / figures, or for coffee, beer or something (money, if you need :D), and later you can attend one of our free miniature painting workshops...
Read more about "Miniature and Bits Fleamarket @ Black Queen H&MPC"
Latest articles
Latest battle-reports
Who are we?
Miniature collectors, modellers, tabletop wargamers, young or old(er) people who care deeply for miniature figurines and tabletop wargaming. On this site you can find out a bit more about our activities, get introduced to the games that are played in the club and meet our members.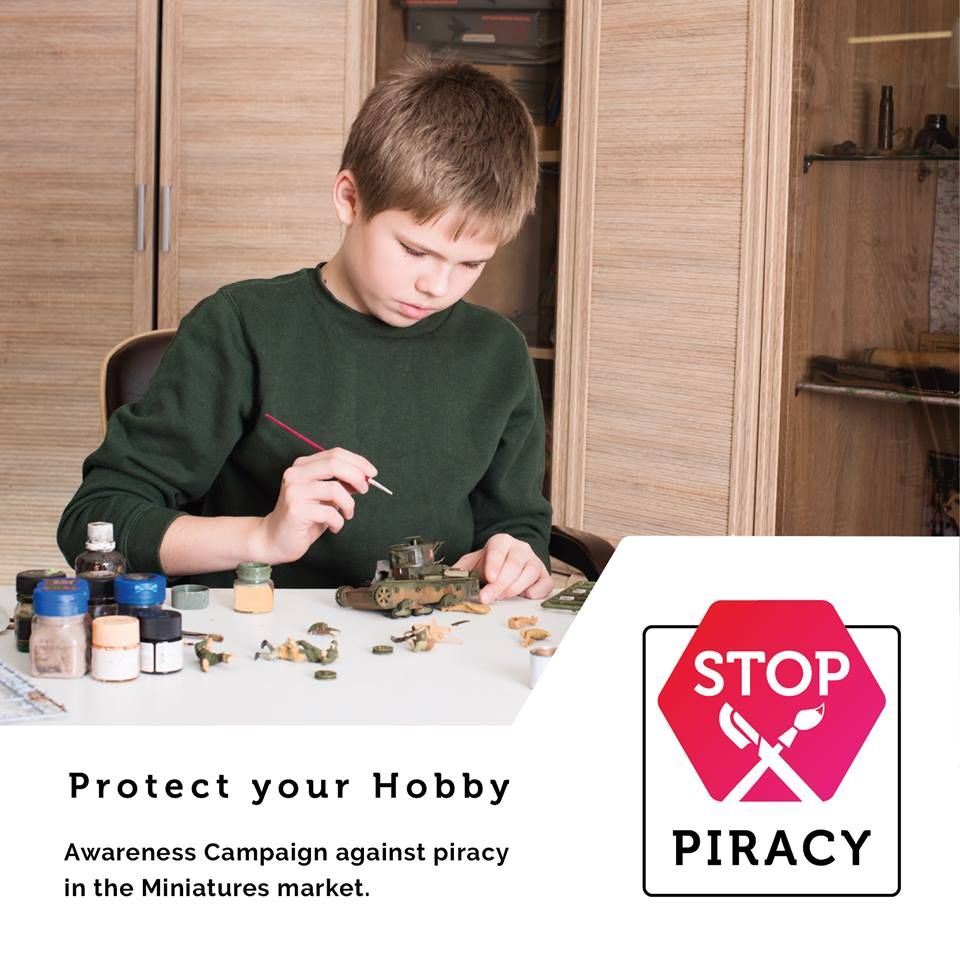 Our friends and sponsors