Latest announcements
20

th

April 2023, posted by Marko Paunović in Workshop announcements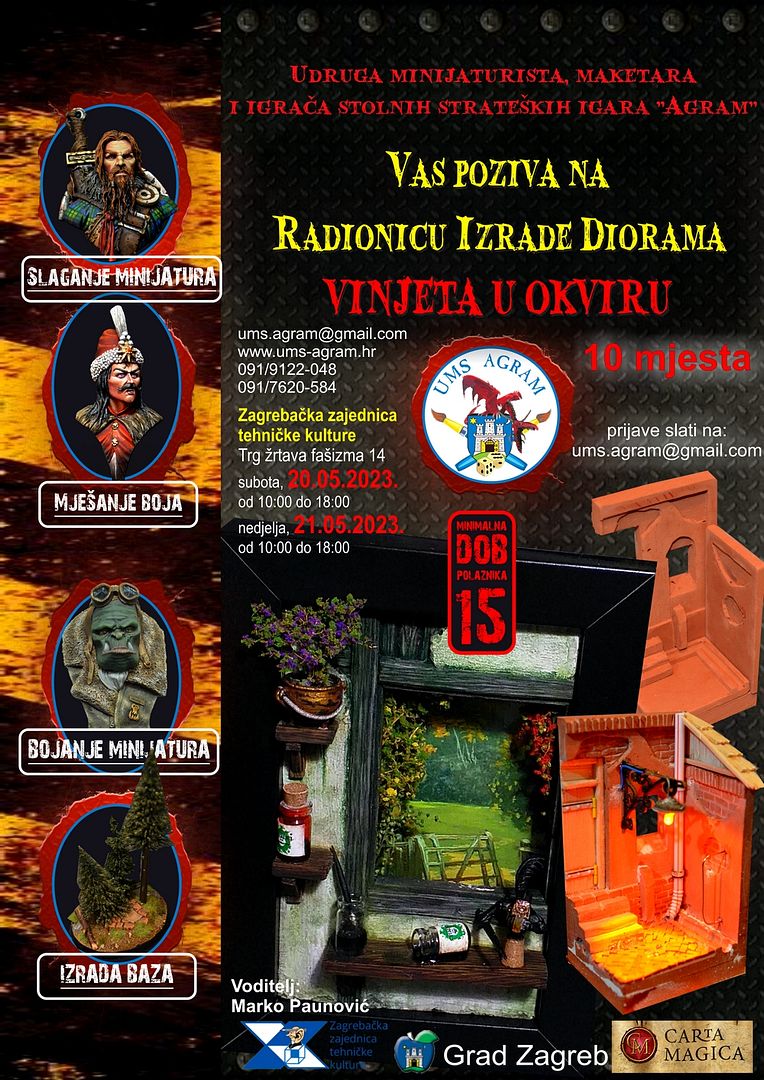 Event date: 25

th

February 2023, 00:00h - 26

th

February 2023, 16:00h
16

th

February 2023, posted by Marko Paunović in Events
Full schedule for the upcoming Black Queen H&MPC 2023 has been released:
SATURDAY, 25.2.2023:
Gaslands KitBash Workshop
CONTENT: The workshop will demonstrate the conversion of diecast cars into figures for Gaslands - a tabletop game of vehicle racing and combat on a post-apocalyptic Earth. It includes disassembly, surface preparation, and adding weapons, armor, damage, and other details.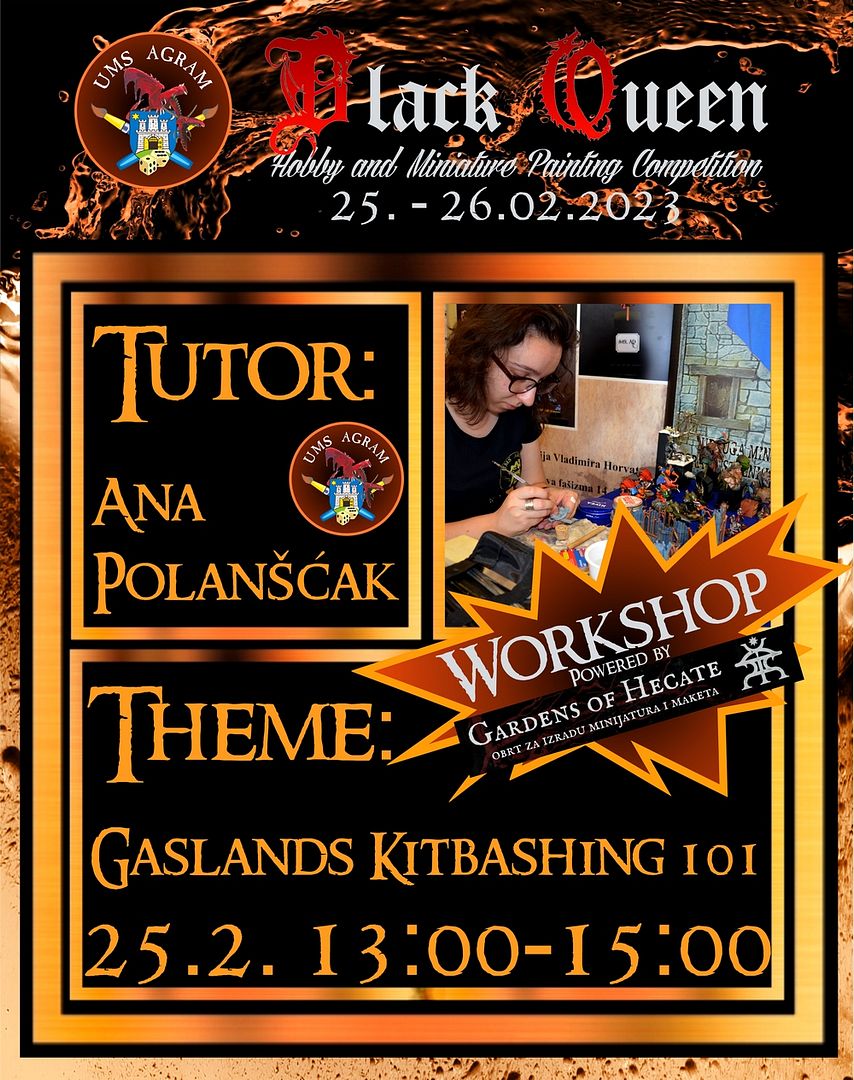 Leather 101
CONTENT: The workshop will cover different methods of painting l...
Read more about "Black Queen H&MPC 2023"
Latest articles
Latest battle-reports
Who are we?
Miniature collectors, modellers, tabletop wargamers, young or old(er) people who care deeply for miniature figurines and tabletop wargaming. On this site you can find out a bit more about our activities, get introduced to the games that are played in the club and meet our members.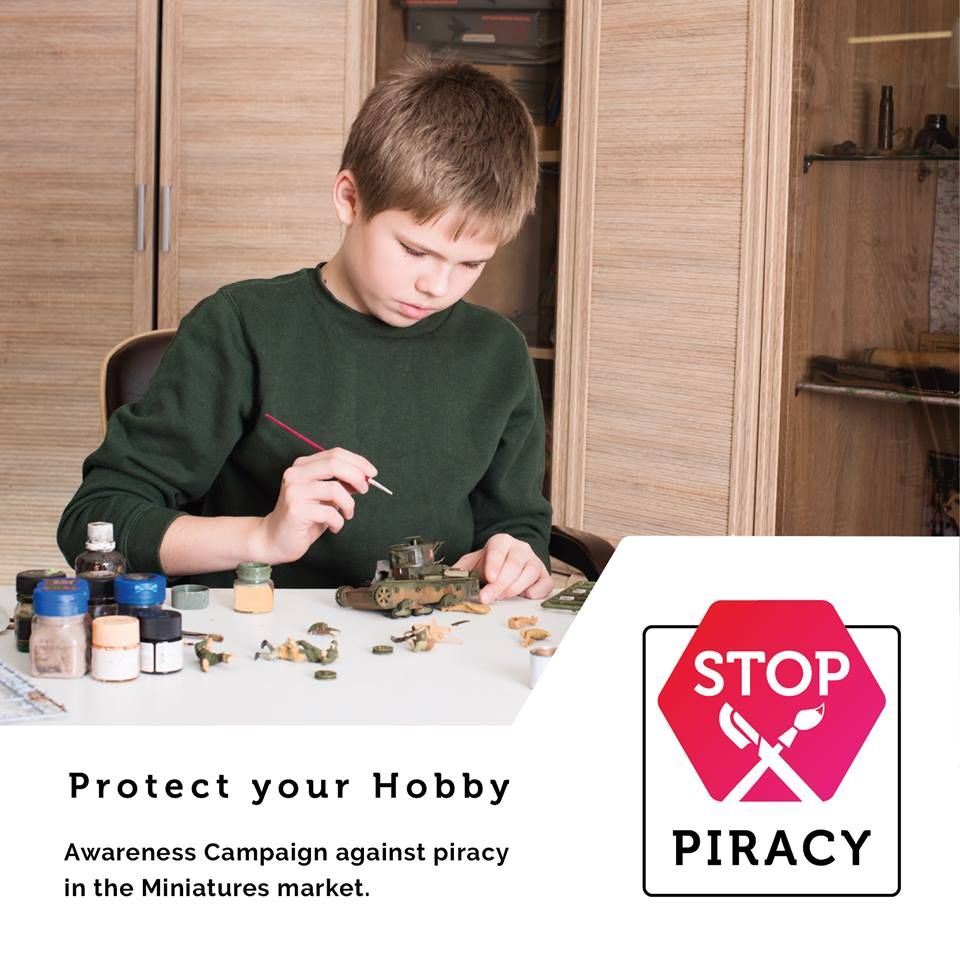 Our friends and sponsors