Latest announcements
9

th

March 2017, posted by Marko Paunović in News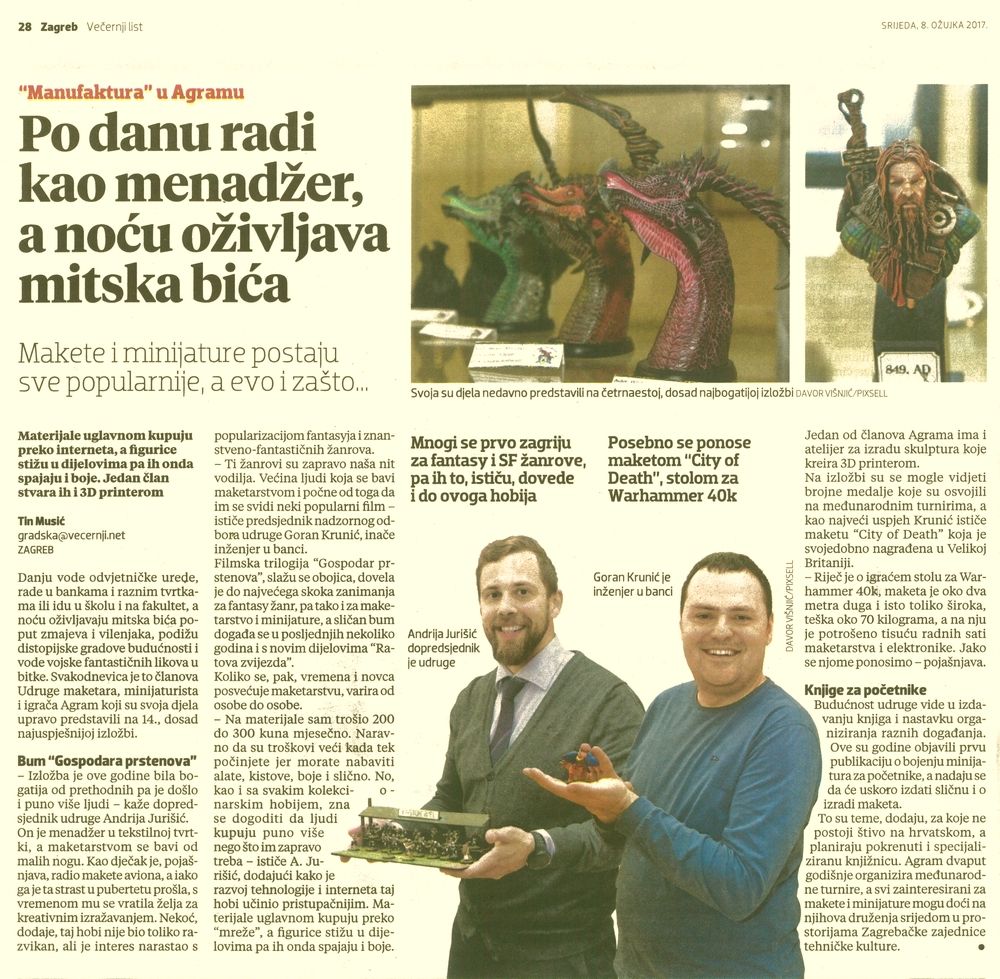 click for a larger picture
6

th

March 2017, posted by Marko Paunović in News
General Assembly of UMS "Agram" came up with a new pricelist for membership and enrolement fees:
1. enrolement fee 50,00kn
2. monthly membership fee 30,00kn
3. annual membership fee 300,00kn
4. annual membership fee for minors 200,00kn
5. enrolement and annual membership fee 330,00kn
6

th

March 2017, posted by Marko Paunović in News
From now on, everyone can play in our Miškec venue regardless of his/her member status!
Enjoy!
Latest articles
Latest battle-reports
Who are we?
Miniature collectors, modellers, tabletop wargamers, young or old(er) people who care deeply for miniature figurines and tabletop wargaming. On this site you can find out a bit more about our activities, get introduced to the games that are played in the club and meet our members.
Our friends and sponsors