Making a stone base for a larger, mounted miniature
Goran Krunić, 1

nd

June 2021
In today's hobby tutorial I will show you how to assemble a stone base for a larger / mounted figure. I will also show you what to pay attention to and what not to do so as not to repeat my mistakes.
The base I am talking about is 5x5cm, the so-called monster base from the old WHFB. I have some stones for the aquarium from previous unfinished projects, so I decided to use them for this base in smaller quantities.
Let's start with the mistake. Since this base eventually turned out to be a desert color palette, it should contain almost exclusively broken and sharp stones. As you can see, and as Marko pointed out to me, this huge round stone at the bottom of the base looks like a cistern.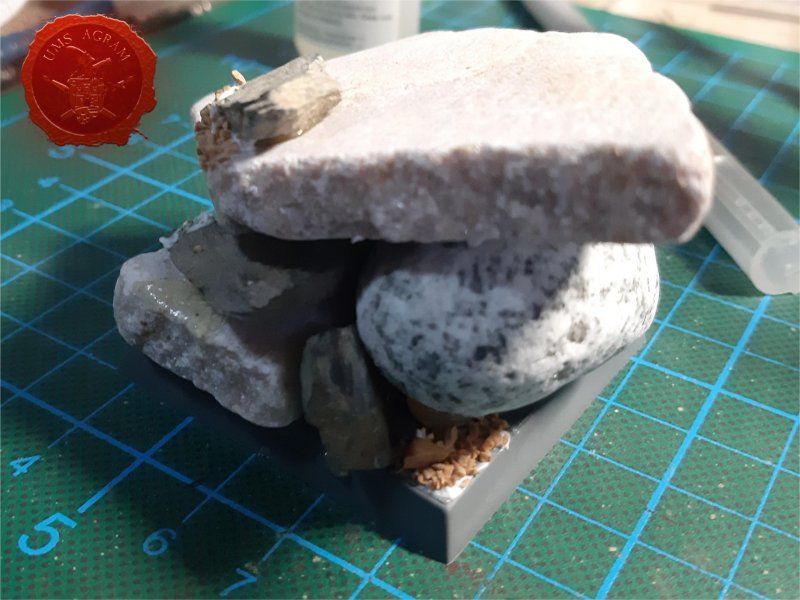 This round stone is a good example if you are going to work on a base where there is a lot of moisture and / or where you want to make water, because from water and other stone stones the stone gets such a shape.
Then I started adding extra texture and details to and between the stones, for that I used coarse, medium and fine Gale Force 9 sand, as well as chinchilla sand, and finally slate that breaks very easily and gives a very faithful chipped texture wherever put it on the base.
Here it is very important to note that in places where these granulations of sand are combined, first start with the largest, then with medium and fine, and finally with sand for chinchillas. The reason for this approach is that otherwise the finest sand would fill all the cracks, and the rest of the sand would have nothing to accept. After finishing the texturing, I started painting the whole scene.
Despite the look, I intended to make darker and wetter tones on the base, however, since I used drybrush as a technique, gradually everything turned out brighter and brighter, so I am very pleased with the result. The key to the drybrush approach is to use earthy and gradually lighter, red-yellow-brown tones.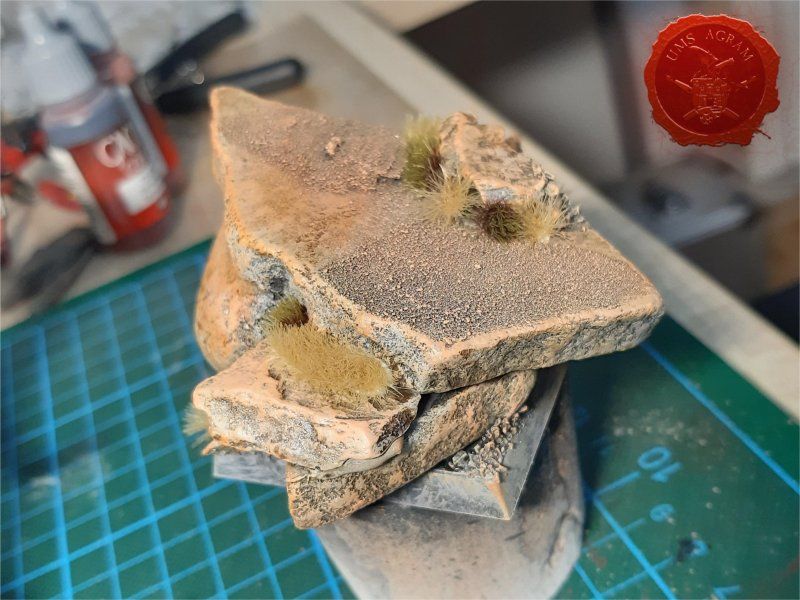 What needs to be kept in mind for the opposite approach is the use of dark washes and oil paints to gradually darken the key areas of the stones from the basic lighter color (white or lighter gray) to create a dark illusion.
Latest articles
Latest battle-reports