Krieger Bust – Painting the Metal and Leather
Marko Paunović, 17

th

June 2021
In this article, I will briefly describe the process of painting metal surfaces (with weathering) and leather parts on a Krieger bust. The photos were taken during the painting of the sample model for the weekend Miniature Painting Workshop held in May. You can read more about the Workshop here.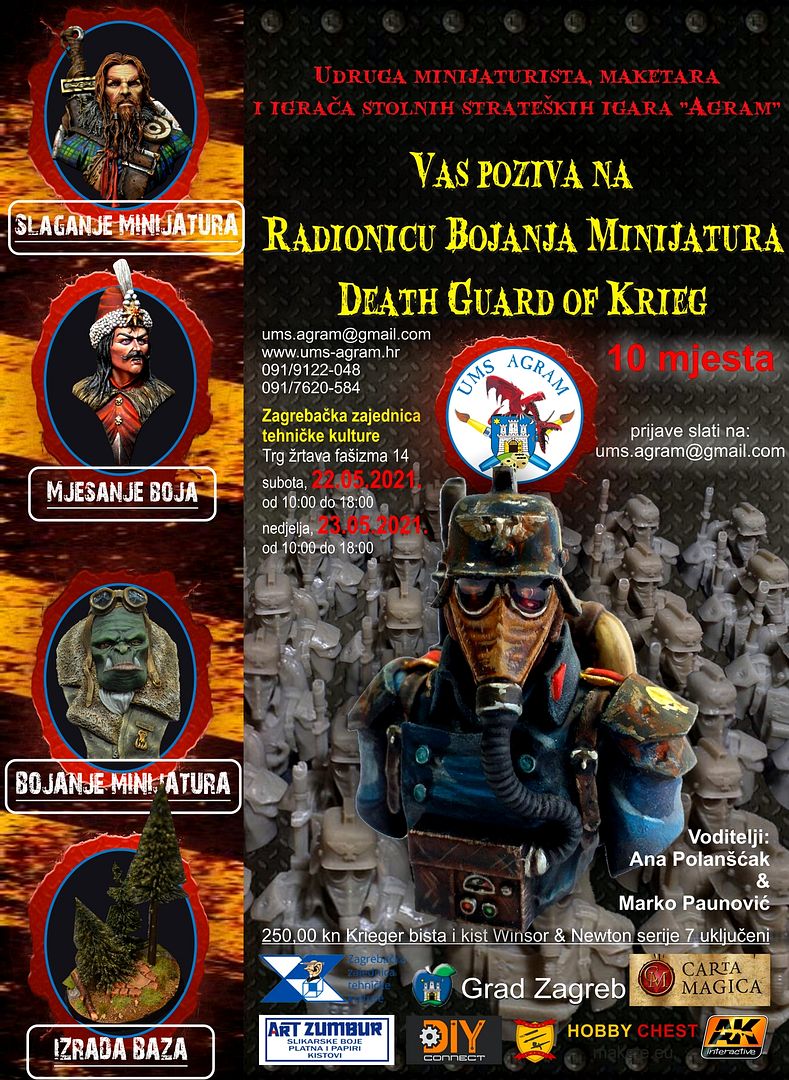 For the needs of the workshop, DiyConnect printed the busts in high quality resin. After minimal preparatory work, they were easy to assemble and ready to paint.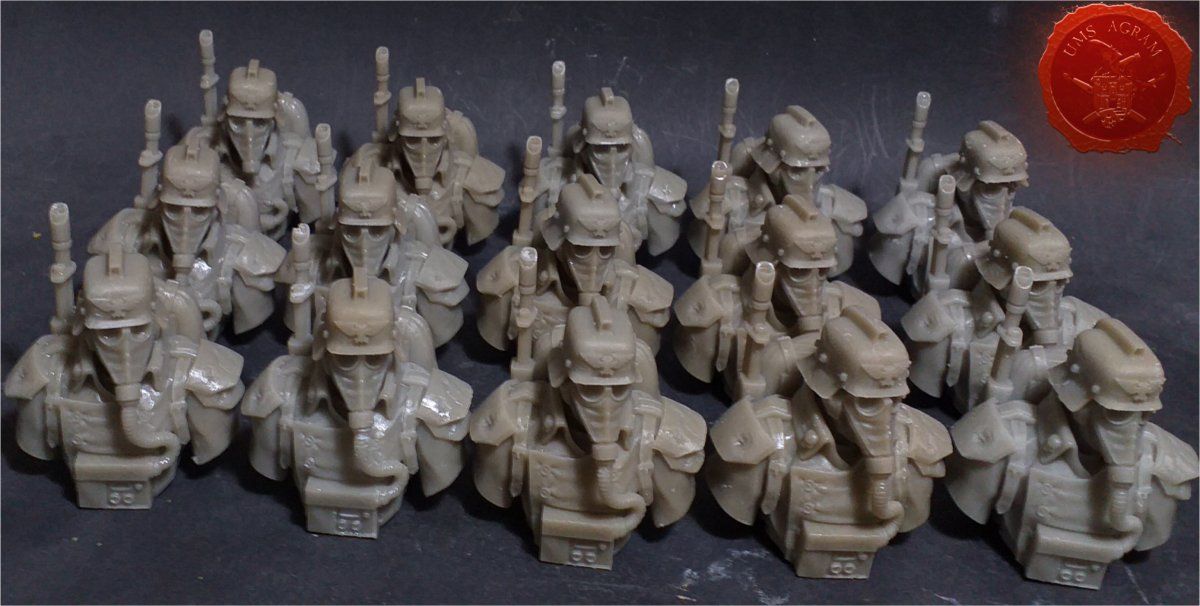 First, I sprayed the sample with two sprays. Black to start then white so that black remains in the recesses.
METAL PARTS

- All metal surfaces were painted black.
- Then silver with a coat of black wash.
- Oils were used to add rust (Ammo Oilbrushers: Rust i Orange with Odourless Thinnerom)
- Once the oils have dries, I covered all the metal surfaces randomly with Chipping and Streaking fluids and left them to dry for about 10 mins. After that drying period, I covered everything with blue paint and again left it to dry for about 10 mins.
- Last step is to moisten everything and using a sturdy brush and soft que tip to remove blotches of blue paint leaving rusty metal underneath.
- To add even more character, I added some final highlights. Pure silver for the metal parts and lighter blue for the painted parts of the metal.
LEATHER SURFACES
I decided that the leather parts should be in two shades, lighter and darker, and I set to work accordingly.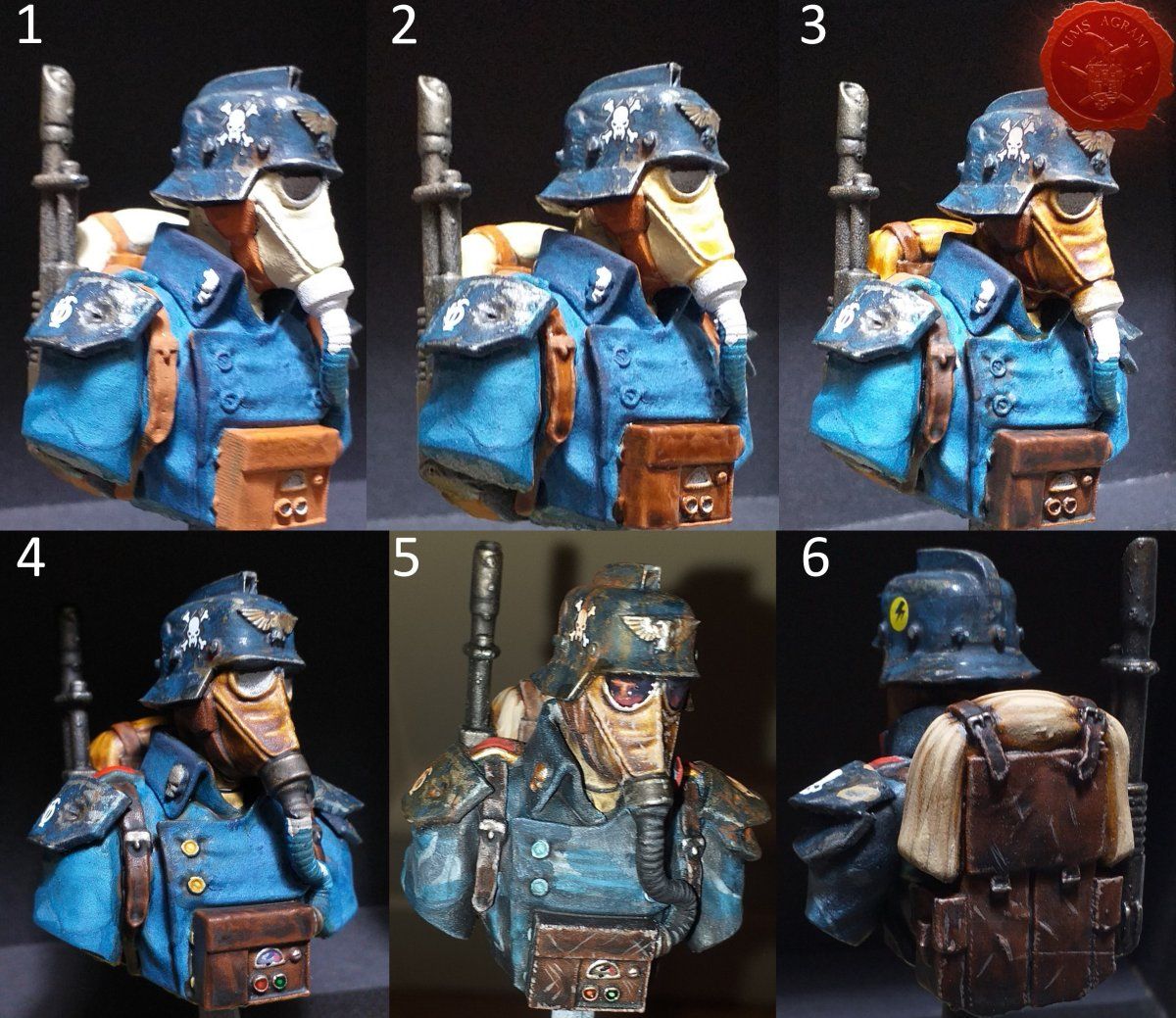 - First I painted the darker parts in a medium brown shade.
- Then I covered these parts with brown wash and thus made a sufficient difference in shade compared to the lighter parts.
- So I could now use the same paints across all leather surfaces. I went over everything with sepia wash.
- Several layers of sepia, brown and black washes followed. The first layers can be random (but watch out for merging into "puddles"), while later layers should be drawn with thought about where the light falls.
- When I was happy with the tones, weathering ensued. I drew the damage with some ashy paints. I additionally emphasized the deeper damages with a black line - a shadow.
- Of course, the whole process I did simultaneously on the backpack in the back.
The whole bust, after the painting process, ended like this.
Latest articles
Latest battle-reports