Wuppwecht, the Dwead Piwate diorama – part 1
Marko Paunović, 19

th

October 2021
In this series of two articles, I will describe making a diorama for a Wyrd Miniatures figure called Wuppwecht, The Dwead Piwate. It is one of those timeless figures that still attracts miniaturists even today, almost 15 years after its creation. I made this diorama for an online competition in 2011, and now, on the tenth anniversary, I am publishing this article.
In the first article, I will describe how I created the base. The idea of the whole diorama was that Wuppwecht is navigating clouds in a flying sailing ship over an island. Inspiration, I mostly drew from the Disney cartoon Peter Pan, but also by the game board for the game Pirate's Cove, which the Association made during 2007.
After the draft was made, I took a large round base from GW as a base and drew the design on. Since I wanted to fasten the boat with long GW clear plastic sticks (for flying units), I made the base for it from a plastic part of old 40k palm trees. That's how I got a solid enough base for the "pin". After that I made an island shape out of DAS clay and added hills and a volcano.
After making the relief, I painted it using gray and ocher tones. I added streams and rivers in blue, and I painted the sea in emerald shades. From balsa wood I made miniature houses and the wreck of a stranded sailboat.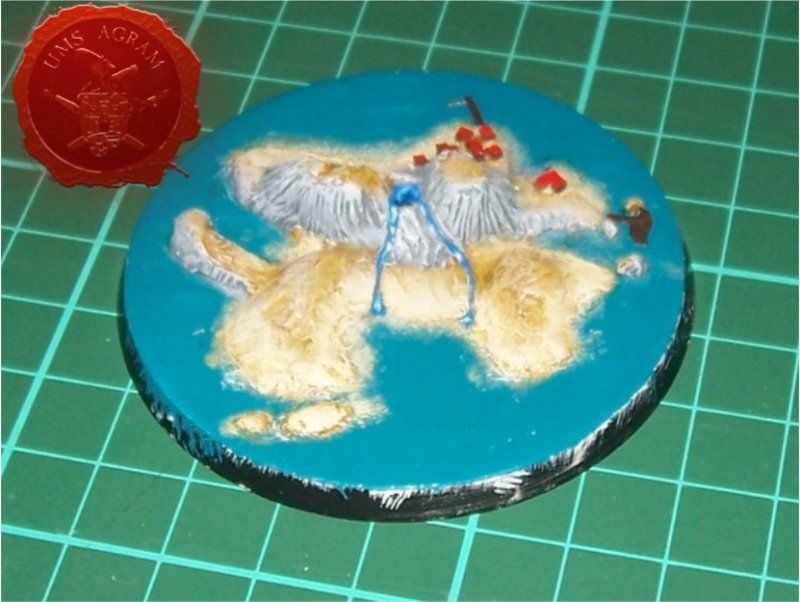 The forest was formed from two types of tiny sponge (darker and lighter shade) that I glued using PVA glue.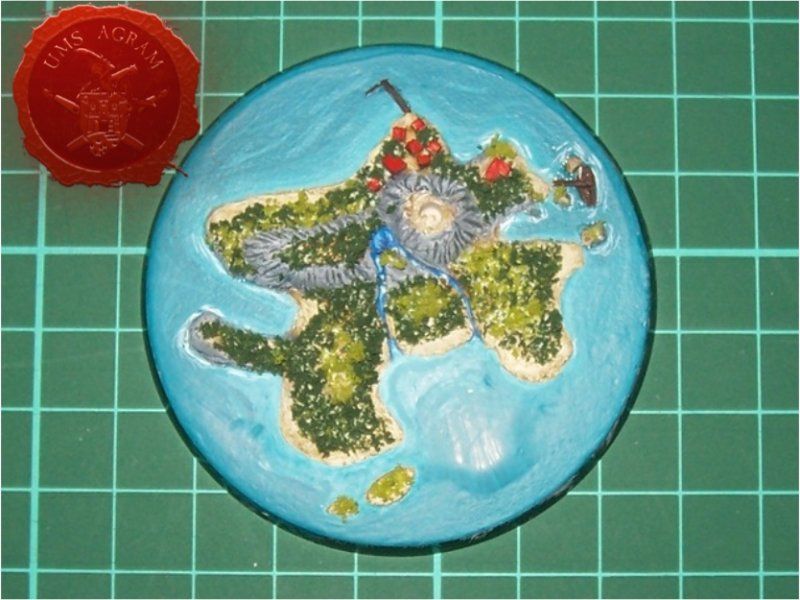 All that was left for the end was to add slices over the watery parts. Since I didn't have or planned any rubber mold, I just added it in thin layers until I got the desired layer thickness and reflection.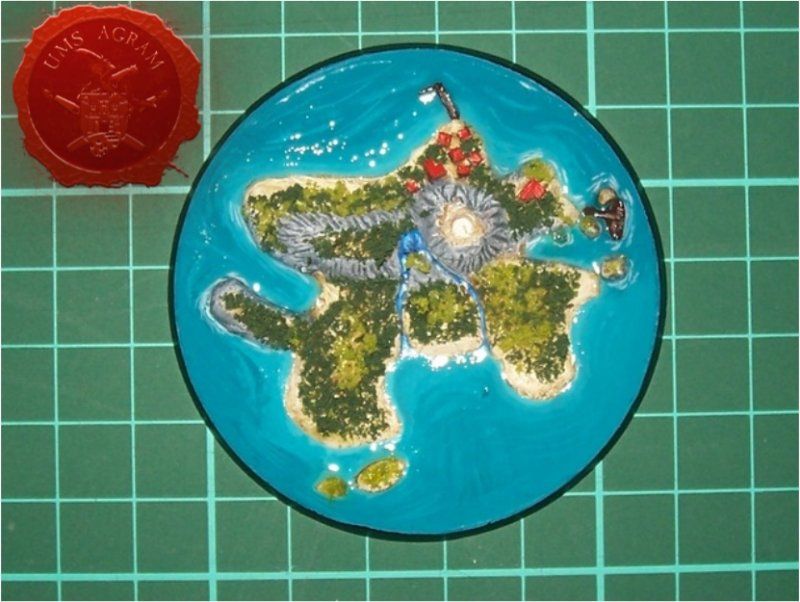 Latest articles
Latest battle-reports
17

th

November 2021, GW - Warhammer 40.000, and Nino Marasović (Space Marines)
27

th

October 2021, GW - Warhammer 40.000, Borna Pleše (Space Marines) and Josip Strnad (Space Marines)
20

th

October 2021, GW - Warhammer 40.000, and Domagoj Krpan (Dark Eldar)