Wuppwecht, the Dwead Piwate diorama – part 2
Marko Paunović, 19

th

October 2021
In this series of two articles, I will describe making a diorama for a Wyrd Miniatures figure called Wuppwecht, The Dwead Piwate. It is one of those timeless figures that still attracts miniaturists even today, almost 15 years after its creation. I made this diorama for an online competition in 2011, and now, on the tenth anniversary, I am publishing this article.
The second article is dedicated to shipbuilding. Unfortunately, I don't have all the steps documented in the pictures so I will try to describe in words the way I made the boat. First, I got the shape of the carcass from half a plastic transparent egg (which I bought at the Chemaco hobby store). Serves as an ornament for Easter. Then I cut a large number of "planks" 4-5mm wide from 1mm thick balsa which I then left overnight in a glass of water to swell and absorb moisture. This allowed the planks to bend. Using superglue, I lightly glued the planks along the line of the ship and formed them with a scalpel. I made sure the design was symmetrical on the left and right.
I made the details on the ship from various parts. The bow figure is the head of a minotaur found on an old Bretonnian helmet, the mast is a "spear" from the Uruk-hai ballista, the cannon balls are gold beads, and other decorations are plastic or wooden rings, whole or cut in half. The ropes are made of fine thread.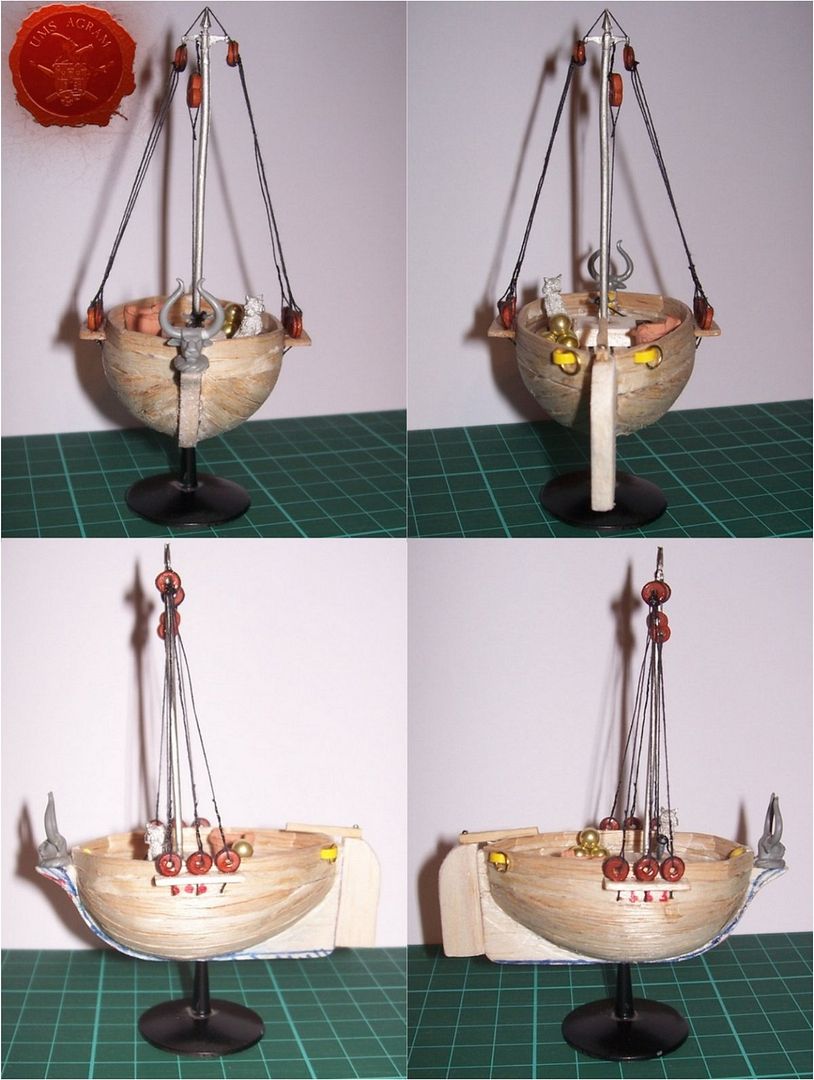 I cut the sail out of rough canvas and attached it to a wooden stick with a thread. I then painted the sail and the rest of the ship, and I hid the junction of two transparent GW sticks with cotton wool representing the cloud over which Wuppwecht was flying.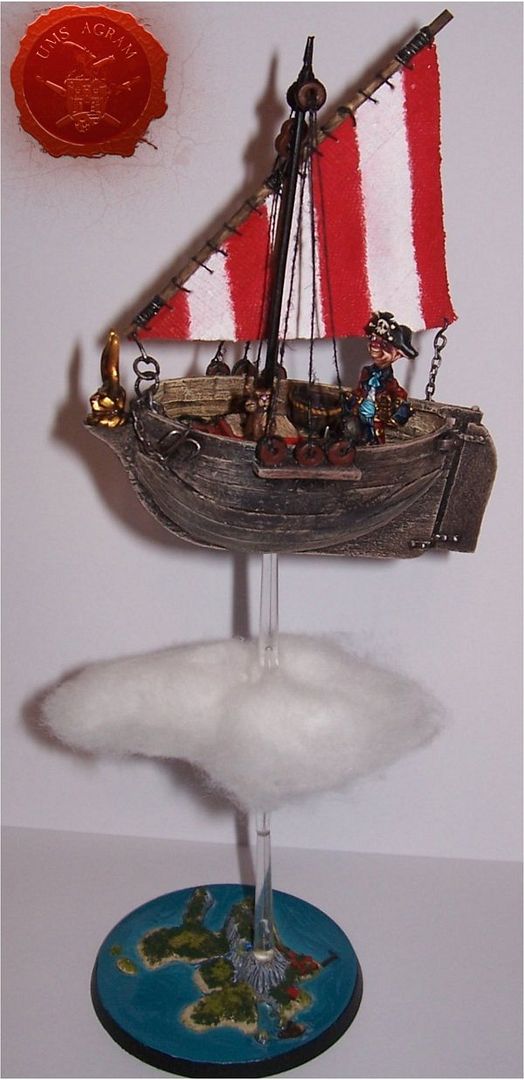 Finished diorama with details.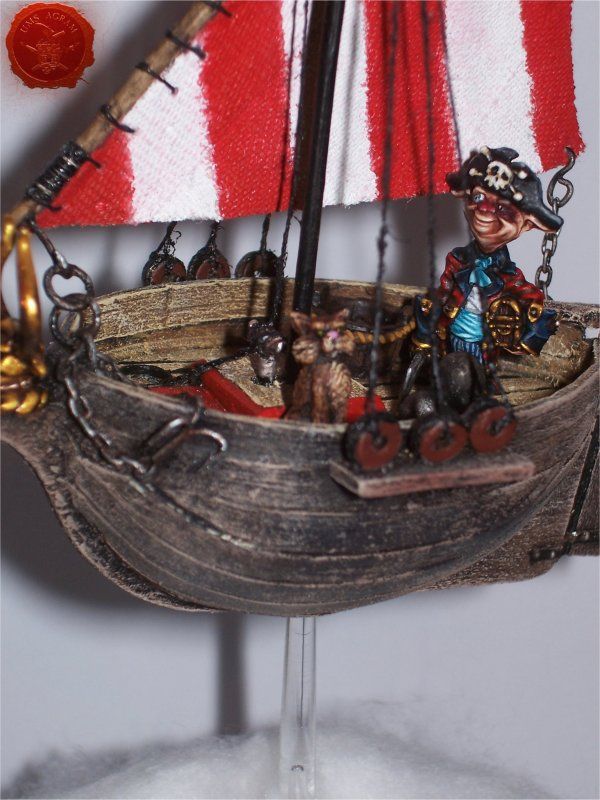 Latest articles
Latest battle-reports
17

th

November 2021, GW - Warhammer 40.000, and Nino Marasović (Space Marines)
27

th

October 2021, GW - Warhammer 40.000, Borna Pleše (Space Marines) and Josip Strnad (Space Marines)
20

th

October 2021, GW - Warhammer 40.000, and Domagoj Krpan (Dark Eldar)