Painting Chaos Space Marines
Dalibor Čavić, 15

th

June 2022
Ten Chaos Space Marines from the Shadowspear battlebox I decided to paint in the colors of the Night of the Lords legion. The project took a lot of time (about 40 hours of work), but everything went quite simply and straightforwardly. I left all the backpacks as well as some hands with weapons separate to begin with, and only in the second half of the project did I glue them together as a whole for easier painting.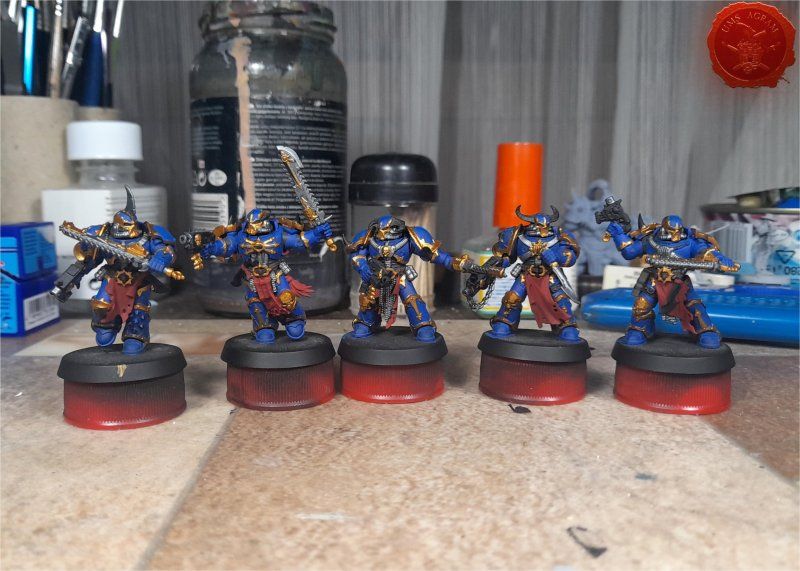 After the black example, I painted the gold, blue, red and metal parts (in that order). This was followed by drying the whole figure with Nuln Oil. After the wash dried I started painting the Higlites. First blue, then gold and then red and metal parts. While I did volume volumes on the blue parts, I did more edge highlights on the other colors. Along the way, I began to paint some details such as the handles of cold steel as well as the copper parts of the plasma guns.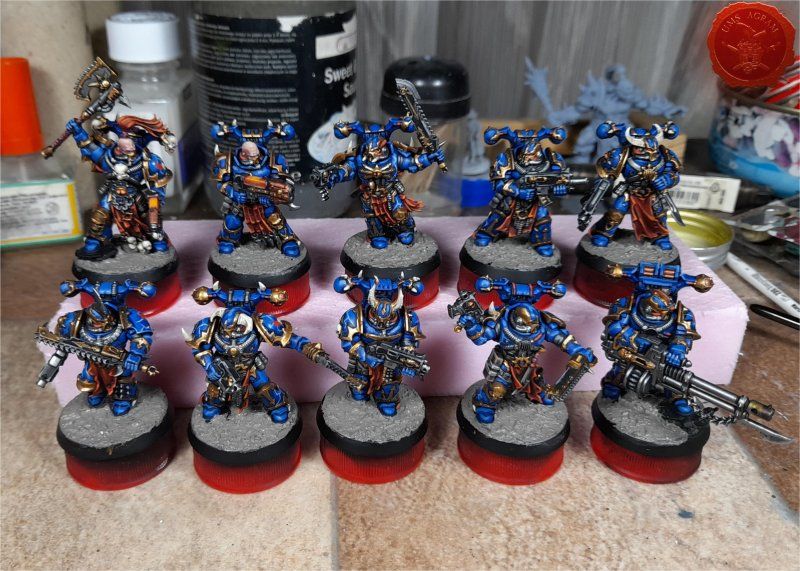 Due to the abundance of work and a lot of details, I often had to go back and correct mistakes. I painted black on weapons as well as highlites on black at a later stage. The two figures didn't have helmets so I painted their heads among the last things. These two figures had plasma guns, so after coloring their heads, I painted the effects of plasma. As a last thing to paint I left the lightning bolts for which the Night Lords are famous. At the very end of the project, I glued the details, arranged the bases and varnished everything with matt varnish.
Latest articles
Latest battle-reports